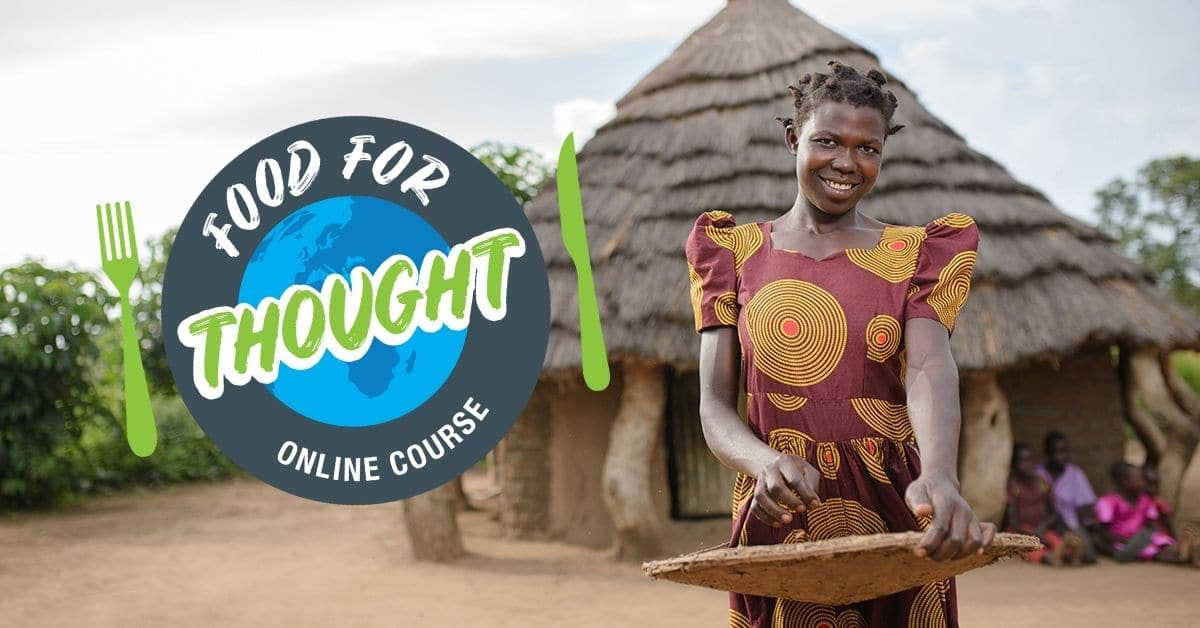 ---
---
Food for thought: how to feed the world in the 21st century
---
---
We all love our food. Here in Ireland, we're fortunate enough to have plenty of it. But in 2021, more than 3 billion people - or almost 40% of the world's population – can't afford a healthy diet.
---
Why is that? Where are the gaps in global food production? What are the solutions to the challenges of producing enough food to feed a growing global population?
The African continent has the world's highest concentration of people who don't have access to quality food. Many people have poor diets. Millions endure a 'hungry season' during which food must be rationed. Challenges posed by global warming are making it increasingly hard for farming families to produce the food that they need.
The Irish Government invests 0.33% of GDP in overseas aid each year. That budget is used in part to fund organisations like Self Help Africa, to support our work improving food production systems and access to markets for hundreds of thousands of rural poor farming families in sub-Saharan Africa.
Our brand-new short online course 'Food for Thought' will explore some of the issues, challenges and the solutions to global food production.
Sign up to hear from specialists in Africa and Ireland across six short online modules. You'll gain a deeper understanding of the problems, potential solutions, as well as some of the key questions, including:
How can farmers in some of the countries most vulnerable to global warming adapt to changing climate?
Is gender an obstacle to food production?
What role do the UN Global Goals (SDGs), and the Irish people have to play in providing us with a road map to ending hunger in the world?



Food For Thought and the Sustainable Development Goals (SDGs): 

Rewatch here

Food For Thought: Global Food Systems, and how we can feed the world sustainably:  Rewatch here.
Food For Thought: Climate Change & Food Production:  Rewatch here.
Sign up below to receive your weekly Food For Thought content delivered to your inbox, for lunchtime learning - or to watch whenever's convenient for you.
We'll cover topics such as:
Agri-food systems and farming production in Africa
The UN Sustainable Development Goals – and Ireland's role in these
How farming families are adapting to, and mitigating the effects of climate change
If gender is an obstacle to food production, and if so, what can and is being done about it
When we talk about food, we're not only talking about quantity, but also the vital importance of quality food, to health and wellbeing.
Book your place at the Food for Thought table today! It's totally free to take part, and all participants will receive a certificate of completion - plus we'll plant a fruit-bearing, food-providing tree in Africa on your behalf too!
You can catch up on Week 1 of Food for Thought here. Then, simply fill in the form below and we'll send you the remaining Food for Thought sessions to your inbox each Thursday until 2nd December.