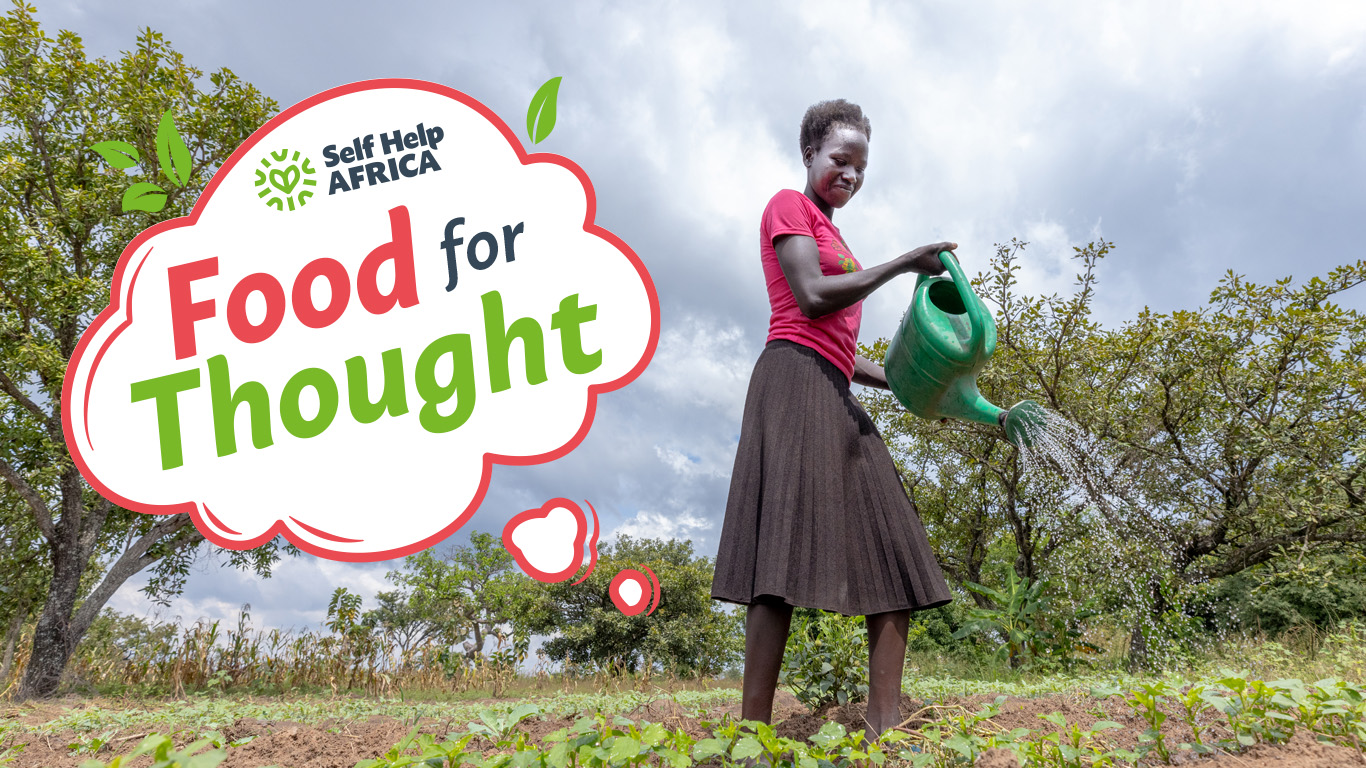 ---
---
Food for thought: Food for All in a Changing Climate
---
---
In 2023, over 258 million people in 58 countries and territories around the world are hungry - experiencing an acute food insecurity requiring urgent food, nutrition and livelihood assistance. 
---
In today's world, why is global hunger on the rise? Where are the gaps in global food security and food production?
What are the solutions to the challenges of producing enough food to feed a growing global population?
If you're curious about the answers to these questions and more - sign up for Self Help Africa's online series Food for Thought. 
Our series will explore topics including, and answer questions including:
How can farmers in some of the countries most vulnerable to global warming adapt to changing climate?
Gender equality and food production
The impact of global events on food security and food production.
Fair trade, fair chain and the added value of enterprise in value chains.
Sign up to receive your Food For Thought content delivered to your inbox, for lunchtime learning - or to watch whenever's convenient for you.
Catch up on the Food for Thought so far, here:
World Food Day webinar - Water is Food, Water is Life
Gender Equality and Food Production and Security
Book your place at the Food for Thought table today. It's totally free to take part, and all participants will receive a certificate of completion - plus we'll plant a fruit-bearing, food-providing tree in Africa on your behalf too.
---