grab a bargain and support our work
---
---
---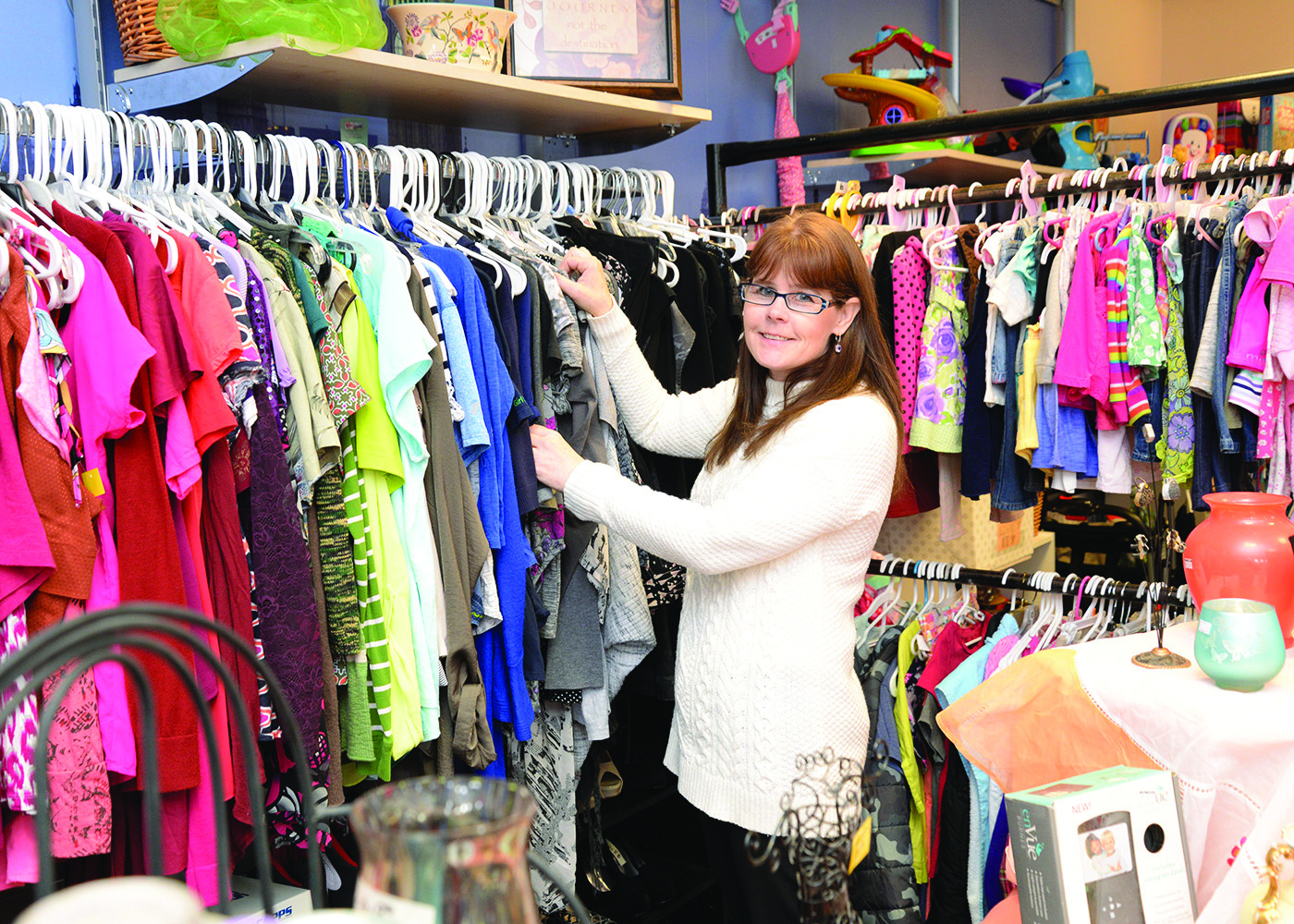 Volunteer
---
We're always looking for volunteers to help
out across our retail network. Whether it's in
Coleraine or Cork, Belfast or Bandon, we'd
love to hear from you if you have even a few
hours to spare, each week.
Get in touch with your local shop through phone or email below and join a fantastic national network of hundreds of enthusiastic volunteers who selflessly give their time for a great cause, in our shops across Ireland, every week.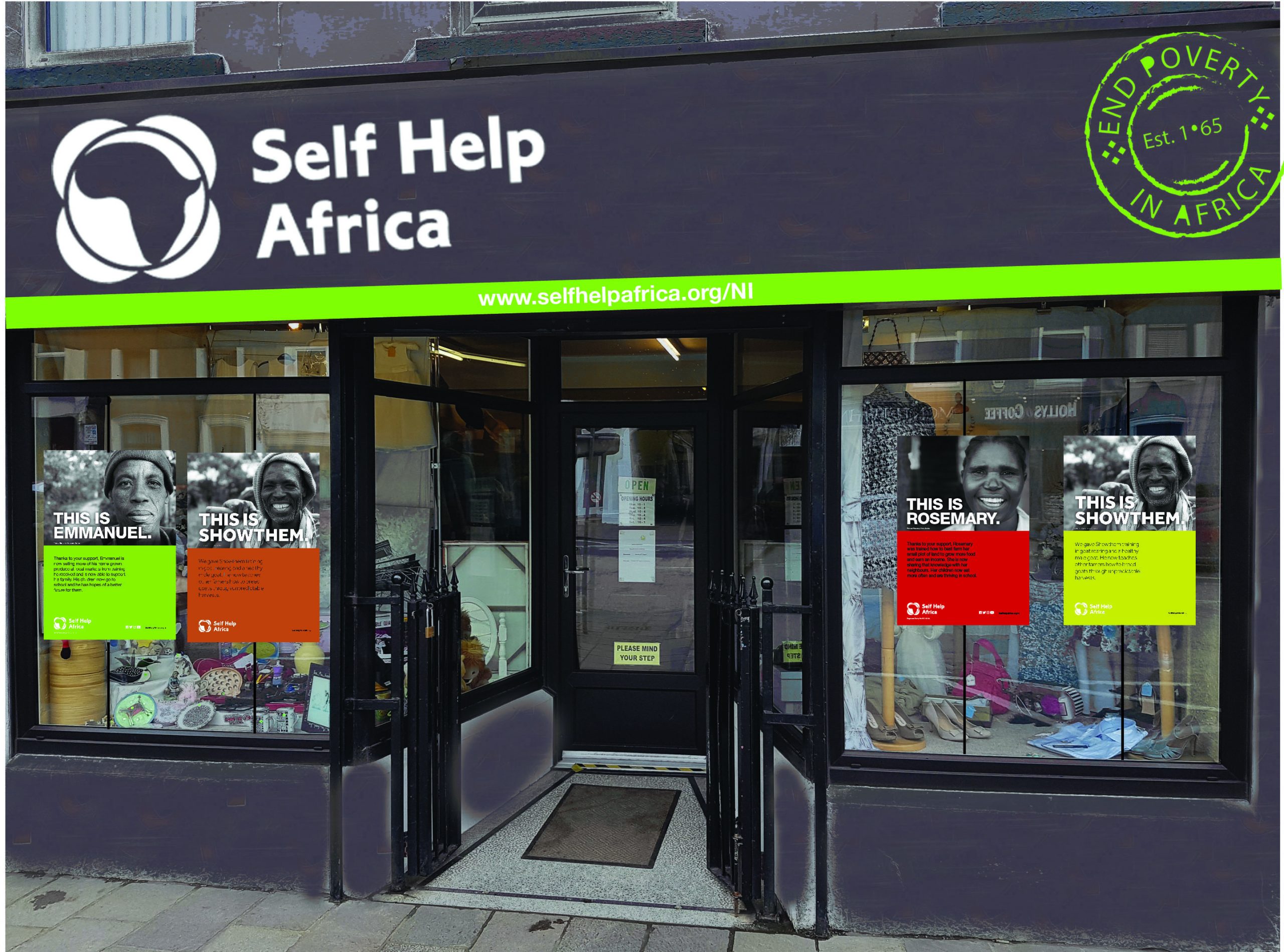 Donate to the shops
---
An unwanted top, vintage jacket or
recently read book can achieve so much
in its 'second life', when it is donated to a
Self Help Africa charity shop.
Across our shops network we raise hundreds of thousands of euro/pounds each year to support our development projects in Africa – and we couldn't do it without your help and generous support.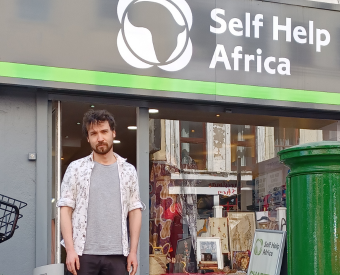 Blog
---
"One of the main benefits of volunteering with Self Help Africa has been gaining that sense of belonging to a place, by learning about its people and places and community.
It is a feeling I am lacking since I moved here from my own country, and volunteering helped me discover Cork, its wonderful people and it made everything more homely."
We're so grateful for our brilliant volunteers like Resul, who volunteers in our Cork city shop.
Resul began volunteering in February of this year after applying online.
"For me, volunteering means a bit of everything: I don't only offer a bit of my time for a noble cause, but I am also improving my social skills, getting to know people, learning new skills and I can also see it as a bit of therapy.
I can be more meditative while tagging or sorting items, or more extroverted while talking with colleagues.
I would encourage everyone to start volunteering because there are so many benefits, both for oneself and for the community."
We're delighted to have you on the Self Help Africa team, Resul! We're always looking for more amazing volunteers for our shops too – get in touch for more information if you're interested.
Munster Shops
Formerly Gorta
---
---
Cork North Main Street
91 North Main Street,
Cork
086 1071975
Mon-Sat 9.30am-5pm                            [email protected]
Bandon
16 Bridge Street,
Bandon, Co.Cork
086 1071873
Mon-Sat 10am-5pm
[email protected]
Mallow
Ballally Lane,
Mallow,
Co.Cork
086 1071971
Mon-Sat 10am-5pm
[email protected]
Macroom
Cork South Square,
Macroom
Mon-Sat 10am-5pm
086 1071972
[email protected]
Skibbereen
Market Street,
Skibbereen,
Co.Cork
Mon-Sat 10am-5pm
028 22744
Limerick City
23 High Street,
Limerick City,
Co.Limerick
Mon-Sat 9.30am-5pm
086 1071974
[email protected]
Tipperary Town
17- 19 Main Street,
Tipperary Town,
Co. Tipperary
Mon-Sat 10am-5pm
086 1071970
Mitchelstown
7 Lower Cork Steet Street,
Mitchelstown,
Co. Cork
086 1070623
Leinster Shops
Formerly Gorta
---
---
4 Duke Street,
Athy,
Co.Kildare
                      Mon-Sat 10am-5pm                               086 1071976        [email protected]
5 Kelton House,
Portlaoise, Co.Laois
Mon-Sat 10am-5.30pm
086 1071977 [email protected]
Ulster Shops
Formerly War on Want NI
---
---
127a Andersonstown Road,
Belfast,
Mon-Sat 9am-5pm
07467 251 415 [email protected]
370-374 Upp. Newtownards Rd,
Belfast,
Mon-Sat 10:30am-4.30pm
07443 988 410
[email protected]
Ballynahinch,
5b Main Street,
Mon-Sat 10am-4pm
07443 837 186
[email protected]
Bangor
2 Abbey Street,
Mon-Sat 10am-4pm
07443 837 385
[email protected]
Botanic Avenue
Belfast,
Mon-Sat 10am-5pm
07467 674 571
[email protected]
Cregagh Road
Belfast,
Mon-Sat 10am-4pm
07467 674 900
[email protected]
Dunmurry
Kingsway,
Mon-Fri 10am-4pm Sat 10am-1
07467 652 936
[email protected]
Holywood
High Street,
Mon-Sat 10am-5pm
07467 091 632
[email protected]
Lisburn
Bon Accord Terrace,
Mon-Tues; Thurs-Sat 10am-4pm
07467 659 027
[email protected]