Leave a lasting legacy
---
---
Like you, we want a world free from hunger and poverty. By leaving a legacy gift in your Will, you can support this effort and make an impact for generations to come. Read more below, to find out how your Will can make a difference. Get in touch with Louise – [email protected] – for more information.
Emily Hourican – Author & Journalist Explains Why She is Leaving a Legacy
---
Making a will is always going to be a sobering moment. You can't do such a thing and not think about the Why.
That will is your attempt to put structure on loss and grief. To ensure that those you love know that you loved them back, and have made provision for them. To organise your assets in such a way that their lives will continue with as little disruption as possible – that all the dreams they have, and that you had for them, are still possible.
A few years ago, I had cancer. No one ever suggested that I was likely to die (thank God for early detection), but you can't be seriously ill without thinking about the big questions – what becomes of the dead? What might come after life? And what you leave behind?
If you're lucky, you leave people who love you. And, again if you are lucky, you have something to leave for them.
I have three young children, and I need to think about what will be best for them in the event that I am not around. I need to think about what they will need, where they will live, what opportunities they will have. Because these things should not be dependent on m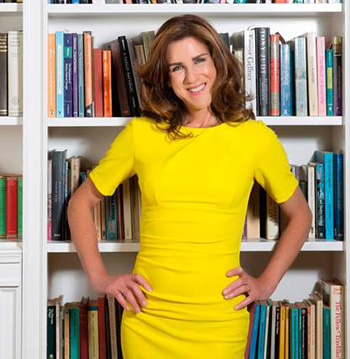 y continued existence. If I do it right, their material lives – their opportunities and choices – should remain unchanged, despite my no longer being there.
But is that enough? Can I really feel that I have done right by the world – that I have done my best – just by providing for my own children? Frankly, no.
A few years ago, I travelled to Uganda with Self Help Africa, and came home somewhat different. That trip showed me two things – how desperate the need for assistance is. And how easily change – profound, lasting, generational change – can be affected.
I saw the ways in which Self Help Africa were working with communities, assisting and supporting them, from the most basic level of structural organisation into committees, right up to the stage where they were aggregating and selling in bulk to multi-national companies.
I met amazing people, men and especially women, who had every bit of the ability, ambition and determination they needed already within themselves. Who needed nothing more than the expert guidance Self Help Africa, and a small initial loan, in order to realise their potential.
The people I met didn't want 'something for nothing.' They were not looking for hand-outs. Instead what they wanted was what we all want – someone to believe in us enough to get involved with our lives and invest something in our futures. 
I visited villages where Self Help Africa had only just begun its involvement and the process was in its infancy. In those villages, the children showed the unmistakable and heart-breaking signs of malnutrition. But I also visited communities where the work was already several years old, where people were thriving and plans for the future were being made. .
I have told my children all about what I saw in Uganda, and how I felt about what I saw. When I tell them that I plan to make provision for some of that work to continue after I'm gone, with my support, I know they will be pleased.
Because for me, it's not enough to provide for my own family when there are so many other families who struggle. Seeing the work Self Help Africa do was a privilege. Helping that work to continue and expand is even more of one. That, I believe, will be the value of my legacy gift.
And that is why I am asking if, once your own are take care of, you would consider leaving one too?
(A longer version of this article first appeared in The Sunday Independent)
our promise to you
We fully understand that taking care of your family and your loved ones must always come first.
We recognise that your Will is personal and private to you and we promise you that we will respect your privacy at all times and will act in strictest confidence.
If you specify in your Will how and where you would like your gift to be used by Self Help Africa we will always work to honour your wishes.
We promise you that we will use your gift as carefully and as cost effectively as possible so that it brings maximum impact to those whom we work with in Africa.
At any time in the future we recognise that you have the absolute right to change your mind about a gift in your Will to Self Help Africa.
WE ARE HERE TO HELP
---
For more information – please contact Louise on 1850 80 80 80 or email her at [email protected]. You can download our legacy brochure at this link.