Governance, Accountability and transparency
---
introduction
---
---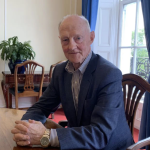 The Board of Directors of Self Help Africa take seriously the responsibility that is placed on us to be transparent and accountable in all of our dealings. It is vitally important that our supporters, donors, partners and the communities with whom we work have confidence in everything we do.
This is why we have put in place robust systems of governance, accountability and transparency, full details of which are set out below. Our organisation has a zero tolerance approach to any form of corruption, fraud or wrongdoing and will pursue any of these issues  thoroughly.
The board and its subcommittees perform a vital role in ensuring that we operate to the highest governance standards. Over the past decade we have invested heavily in ensuring that we have compliance and oversight systems to monitor and evaluate all aspects of our work. The fourteen key policy documents which our organisation operates under are published on this page.
Our Audit, Finance and Risk Committee (AFRC) is a key part of our commitment and ability to review and monitor all aspects of our financial management and governance. This skills based committee is comprised of eight independent professionals with experience in finance, audit, law, corporate governance and business. The AFRC is chaired by a member of the Board and acts on behalf of the board.
Each year we undergo a rigorous annual financial review and audit with external auditors Deloitte. All relevant information is made available to our supporters and the general public in our Annual Report. We are subject to periodic detailed audits from our institutional donors (e.g. Irish government, UK government, European Union). Clean track records in such audits give us further confidence in the robustness of our systems and procedures.
We have a confidential whistleblowing system that allows any members of staff, suppliers, community members or the general public to notify our board of any suspicion of wrongdoing, through an independent third party mechanism. Our donors and supporters expect nothing less. The communities that we serve deserve nothing less.
Geoff Meagher, Chair, Self Help Africa
CHS ALLIANCE
---
---

---
Self Help Africa is a member of the CHS Alliance (Core Humanitarian Standard), a global alliance of humanitarian/development organisations committed to making aid work better for people. 
The CHS Alliance strengthens accountability and puts people affected by crisis at the heart of what we do.
GLOBAL STRATEGY 2023-2027
---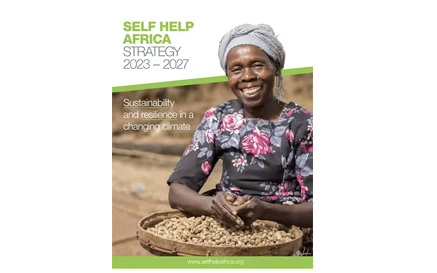 Our new Global Strategy (2023-2027) provides us with a road map to guide us in our work in the years ahead. It sets out our plans to alleviate hunger and poverty through economic and social change that creates sustainable livelihoods and healthy lives.
Governance structure
---
---
As a charity, Self Help Africa has no shareholders. Members effectively fill the role of shareholders. Members are supporters of the organisation, believe in its mission and vision and are prepared to get involved on a voluntary basis to support the organisation.
The members elect directors and the board is accountable to the members at its Annual General Meeting (AGM). A director must be a member. Our management team supports the board in the achievement of its objectives and are accountable to the board.
Self Help Africa is fully compliant with the Irish Development NGOs' Code of Corporate Governance developed by the Corporate Governance Association of Ireland in partnership with Dochas.