Zambia overview
---
Large, sparsely populated and politically stable, Zambia has vast agricultural potential.
Self Help Africa's programme focus in Zambia is on two key areas: rural enterprise development and sustainable agricultural and rural livelihoods. Our largest project is a five-year Irish Aid funded local development project that commenced in Northern Province in early 2013.
Projects address a selection of integrated issues: sustainable agriculture, food and nutrition security, research into and production of improved varieties of seed, rural enterprise development and income generation, and environmental rehabilitation.
Self Help Africa also provides support and capacity building
to local government departments in planning, monitoring,
evaluation and training.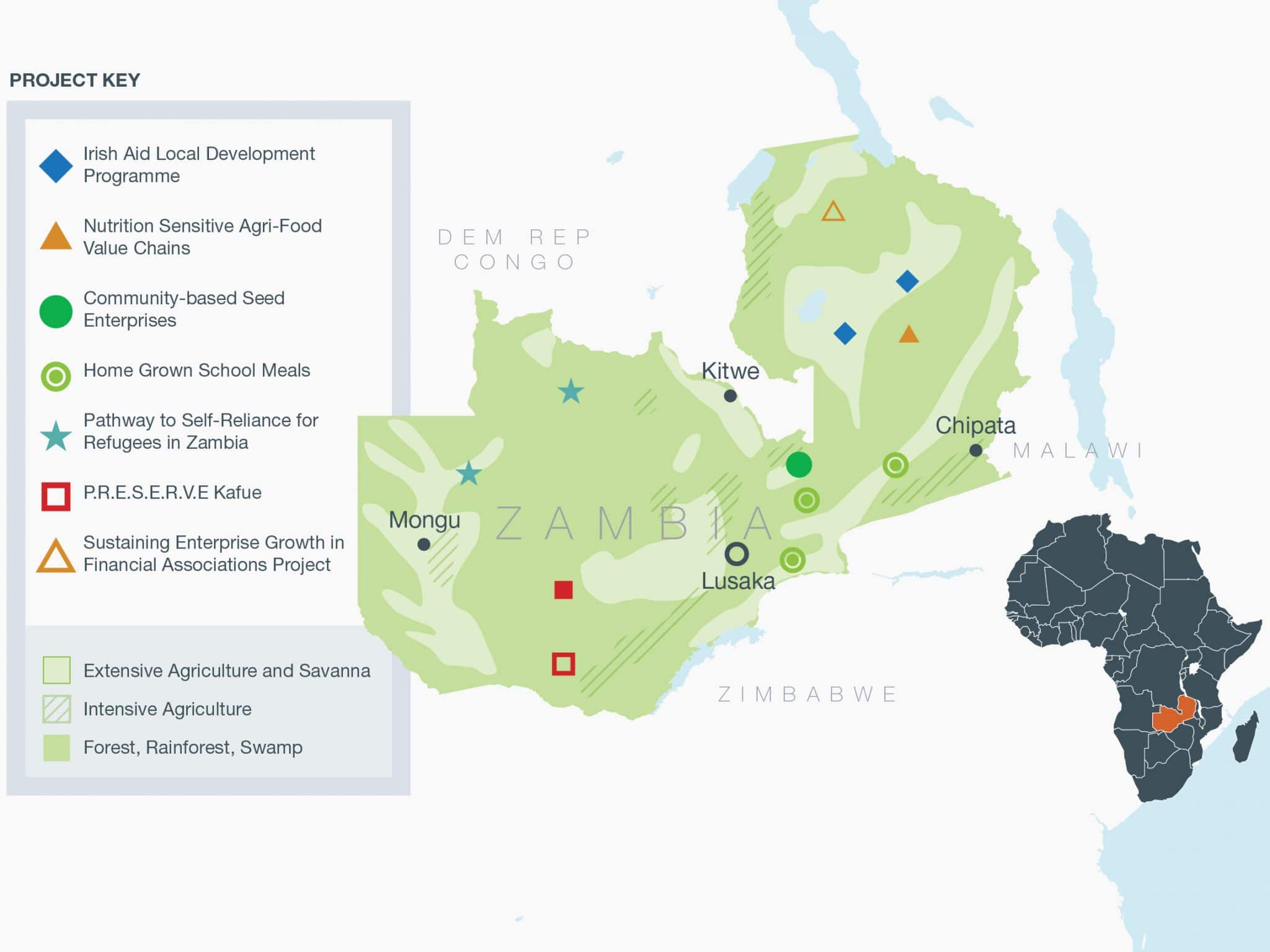 Full Name: Republic of Zambia
Population: 17.6 million (World Bank Data 2018)
Population Growth (Yearly): 3.01%
Capital: Lusaka
Area: 581,309 SQ KM (224,080 SQ Miles)
Major Languages: English (Official), Bemba, Tonga, Nyanja, Lozi, Lunda, Kaonde, Luvale
Major Religions: Christianity, Traditional Beliefs
---
TO CONTACT US ABOUT OUR WORK IN ZAMBIA:
---
---
Self Help Africa
Plot No. 121 | Off Kudu Road | Kabulonga
P.O. Box 37484
Lusaka, Zambia

Tel. +260 979 703051
Email: [email protected]