Teja Debebe was married at 16, and had her first daughter Nisir a year later.
Now the mother of two, a girl and a boy aged 11 and nine respectively, Teja lives with her husband Samison on a small farm in an upland region of Ethiopia where poor soils and vulnerability to drought has left thousands of poor families dependent on food aid.
With support from Self Help Africa she began producing improved breed sheep on her small farm, two years ago.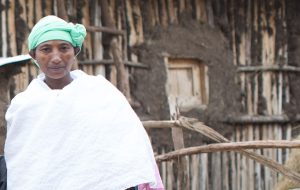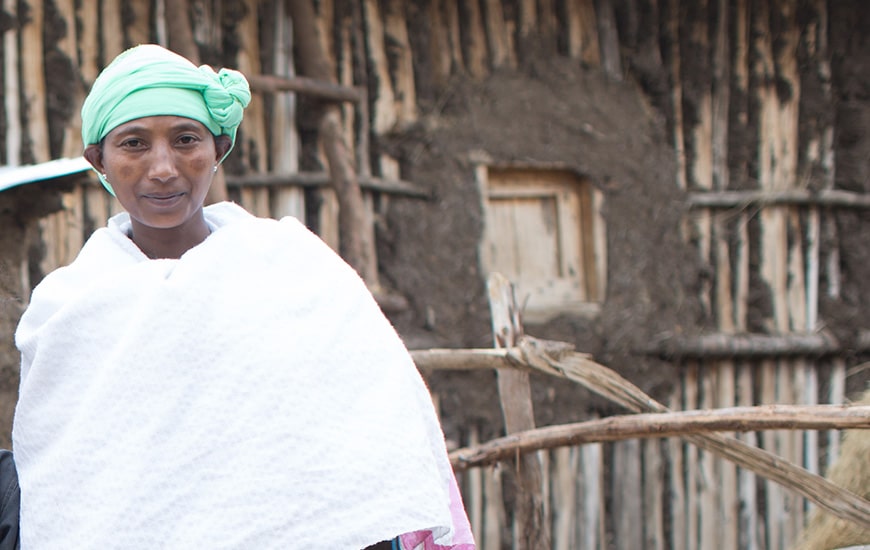 Amongst nearly 1,000 women farmers in the area who are being assisted with activities to support them to broaden their farming activities and earn more from their small plots, Teja has increased her herd to more than a dozen, and for the past year has been selling her sheep locally to supplement her family's meager income.
At a time when upwards of 12 million Ethiopians are experiencing weather related food shortages, including many thousands in her district, Teja, like many others, is using the security provided by her livestock to tide the family through a time of need.
With surveys showing that less than 40% of households in the region have any savings at all, and more than 55% of women are described as extremely poor, goats and sheep can act as 'living banks' for vulnerable households, explains Self Help Africa Director Wubshet Berhanu.
"When food supplies run out, households who might not have any other savings can sell an animal to generate money, and buy the supplies that they need for the family," he explains.
"By cross-breeding local sheep with improved breeds, women like Teja are now producing animals that are stronger, healthier and they can sell for more when they bring them to market," he added.
SUPPORT AFRICAN WOMEN TO END POVERTY
In Africa, women do 70% of the work on small farms. However, they eat last, eat least, and receive little support.Help level the field for African women
A donation to women would help:
– Lift an extra 150 million African people out of poverty
– Increase food production on small farms by 20-30%
– Ensure that income is spent on education, healthcare, and food.