Recent retirement and a 70th birthday haven't prompted Wexford man Martin Ryan to reach for the cardigan and slippers. Instead, a sturdy pair of hiking boots are more the order of the day for this Gorey-based grandfather, who will observe his landmark anniversary by embarking on his biggest ever challenge – a 400km walk along Ireland's south-east and southern coasts.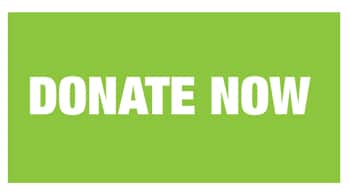 Retired to his native County Wexford following a business career that took him the length and breath of Africa, Martin, says that his motivation for the two-week fundraising hike is to be able to give something back to a continent that was so good to him and to his family. The funds raised will support the work of Irish charity Self Help Africa, which works with small farmers in sub-Saharan Africa.
"I lived and worked in Africa for more than 35 years, and some of my children were born and brought up there," he explains.
Martin worked at different stages in rural development, agri-business and mining, before establishing ATS, a successful full-service company that provided catering and facilities management at mining sites across the continent. His colourful career took other turns too, with 'Ryan's Irish Pub' in Accra, capital of Ghana, becoming one of West Africa's first authentic Irish bars, and one of the few places on the continent to sell Guinness stout, straight from the company's St. James' Gate Brewery in Dublin.
"There were lots of pubs selling African-made Guinness, but it isn't the same as Irish stout. So we imported our own, and sold it in the bar alongside popular brands like Tullamore Dew and Powers Whiskey. It was a very popular spot," he recalls.
It is this aspect of ATS's activities that has prompted Martin Ryan to carry out his sponsored walk for Self Help Africa, with whom he has had an association for the past number of years.
"Self Help's agriculture-based projects are very similar, if on a far greater scale, to the projects I was involved with. I know the importance of agriculture for rural poor communities in Africa, and I can see the real impact that the work of Self Help Africa has had on the ground."
Martin Ryan wants to raise €20,000 with his upcoming charity walk, which he sees as the first leg of a planned hike around the entire coast line of Ireland.
He will start from Courtown Harbour in Wexford on Monday, 18th June, expecting to average 40km a day, and to reach his West Cork destination eleven days later.
You can find out more about Martin's route, his progress, and also sponsor him in his 'Courtown to Kinsale' effort by visiting: https://bit.ly/2s16ROA