2022 International
---
Women's Day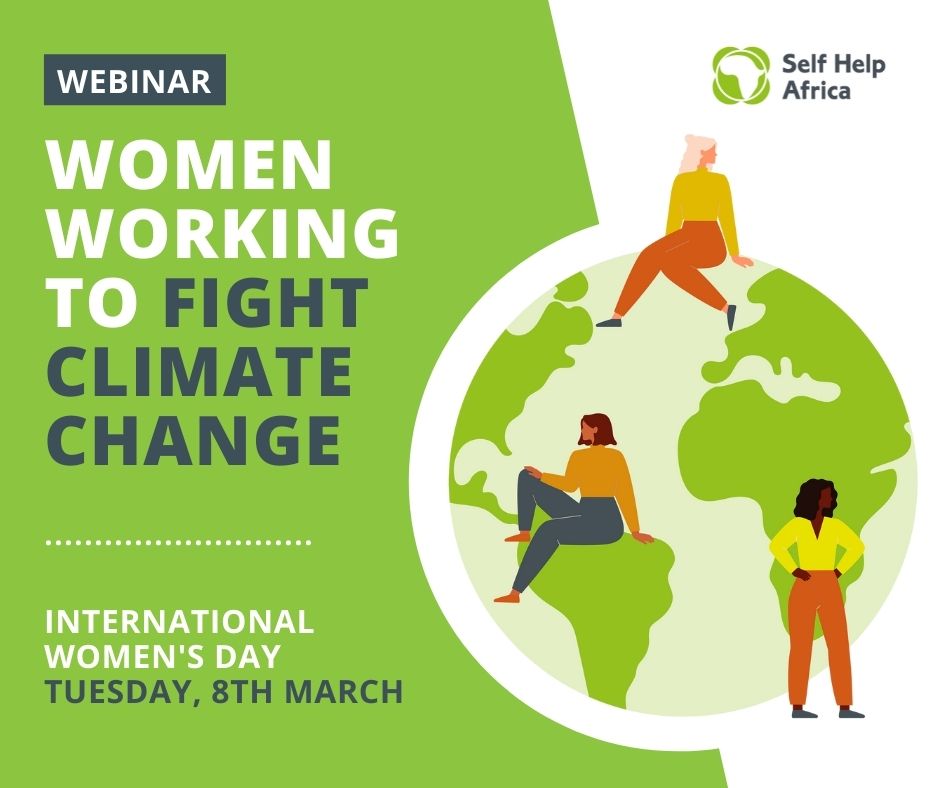 When

March 8th 2022,
12:00pm - 1:30pm

Location

Online Conference

Details

Gender equality today for a sustainable tomorrow, recognising the contribution of women and girls around the world, who are leading the charge on climate change adaptation, mitigation, and response, to build a more sustainable future for all.
---
Women across the globe who are taking action and are leading voices in the campaign to combat climate change, will contribute to an online conference we are hosting to celebrate  International Women's Day (IWD) on Tuesday, March 8th.
Hosted by Self Help Africa, the event will feature voices from around the globe who can speak with authority about the challenges, and the action that women can and are taking to tackle global warming.
The webinar will take place from 12:00pm - 1:30pm(GMT) on Tuesday, 8th March, and will be moderated by Self Help Africa's Director of Programmes, Orla Kilcullen.
The contributors are:
The event, which marks International Women's Day will hear about projects, initiatives and personal stories that focus upon 'Women and climate change'.
---