Support our Harvest appeal
Download Your Free Harvest Resources Today
---
---
Please support Self Help Africa this Harvest. Download your free Harvest resource pack, with plenty of great ideas for your church or school. More downloadable resources at the end of this page.
After a period of decline, world hunger is on the rise again. Exposure to more complex, frequent and intense climate extremes is threatening to reverse gains made in ending hunger and malnutrition*. 
Across sub-Saharan Africa, smallholder farmers, who are mostly women, are amongst the most undernourished, food insecure and climate vulnerable people on the planet.
The soil is poor, and the rains are erratic. People don't have good quality seed and, even with a lot of hard work, it's difficult to grow enough food to eat. 
But with your Church's support, we can help rural communities to develop the knowledge and skills that they need to prosper and encourage climate adaptation practices that reduce vulnerability and build resilience in the long-term. 
A helping-hand from you is all it takes to create long-term lasting change. 
We hope you find our Harvest resources useful as you prepare for your celebrations. You can download a copy of our resources using the link below. Alternatively, contact us by e-mail [email protected] or phone 01743 277170, to request a hard copy in the post.
By celebrating with Self Help Africa this Harvest, you'll be helping those in need to have enough food for years to come. Thank you.
*Source: FAO 2018 'State of Food Security and Nutrition in the World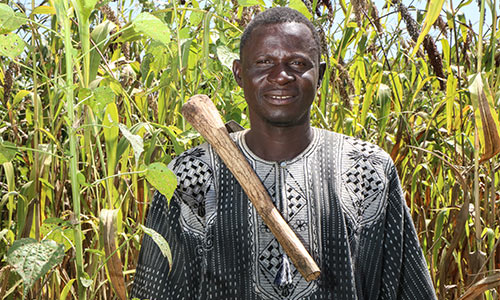 Support we provide
---
---
Gift Aid envelopes to make donations worth 25% more
Collection units
'Thank You' stickers
More stories and photos
Contact us on 01743 277170 or email [email protected] to request any of the above