Shops Closure Announcement:
Self Help Africa's shops are closed due to the ongoing COVID-19 pandemic.
We ask all of our supporters to please hold your stock donations during this time. The health and wellbeing of our shop volunteers, supporters and the general public is our priority. Thank you for all your support, look after yourselves, and we look forward to welcoming you back to our Self Help Africa shops in the future.
Grab a bargain and support our work
---
Self Help Africa has a network of 13 charity shops around Northern Ireland. Each shop has a unique selection of clothes, accessories and bric-a-brac for all the family. Check the Shop Locator below to see if there is one in your area. If so, there are multiple ways for you to get involved, including:
---
---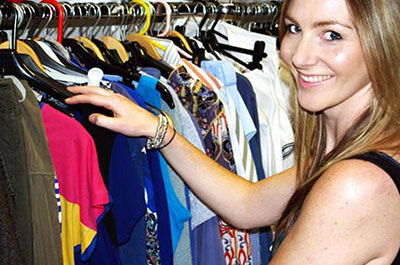 Volunteer
---
If you have a couple of hours a week to spare, why not volunteer some to help out and meet great new friends in the process. Get involved by giving your local shop a call on the number below or just popping by and saying hello.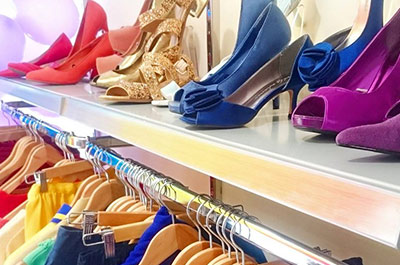 Donate to the shops
---
We all have items taking up space at home, why not bag them up and drop them in to your local shop. You'll be freeing up space in your own life and helping raise funds that can potentially change a life in Africa for ever.
---
Northern Ireland Shops
Formerly War on Want NI
---
127a Andersonstown Road,
Belfast,
Mon-Sat 9am-5pm
9062 2513
370-374 Upp. Newtownards Rd,
Belfast,
Mon-Sat 10:30am-4.30pm
9067 3350
5b Main Street,
Ballynahinch,
Mon-Sat 10am-4pm
9756 3929
2 Abbey Street,
Bangor,
Mon-Sat 10am-4pm
9127 1282
24 Botanic Avenue,
Belfast,
Mon-Sat 10am-5pm
9024 7773
---
79 Cregagh Road,
Belfast,
Mon-Sat 10am-4pm
9045 4061
145 Kingsway,
Dunmurry,
Mon-Fri 10am-4pm
Sat 10am-1
9061 7910
65 High Street,
Holywood,
Mon-Sat 10am-5pm
9042 5545
9 Bon Accord Terrace,
Lisburn,
Mon-Tues; Thurs-Sat 10am-4pm
9267 7645