Kenya overview
---
Supporting smallholder farmers to move from subsistence to prosperity is at the core of our programme work in Kenya.
Our largest scheme in Kenya is supporting the improvement of livelihoods across the value chain through a blended finance scheme, providing grants and loans to small business owners.
Other projects include the development of the cassava value chain, agriculture with a focus on nutrition, water and sanitation and youth training.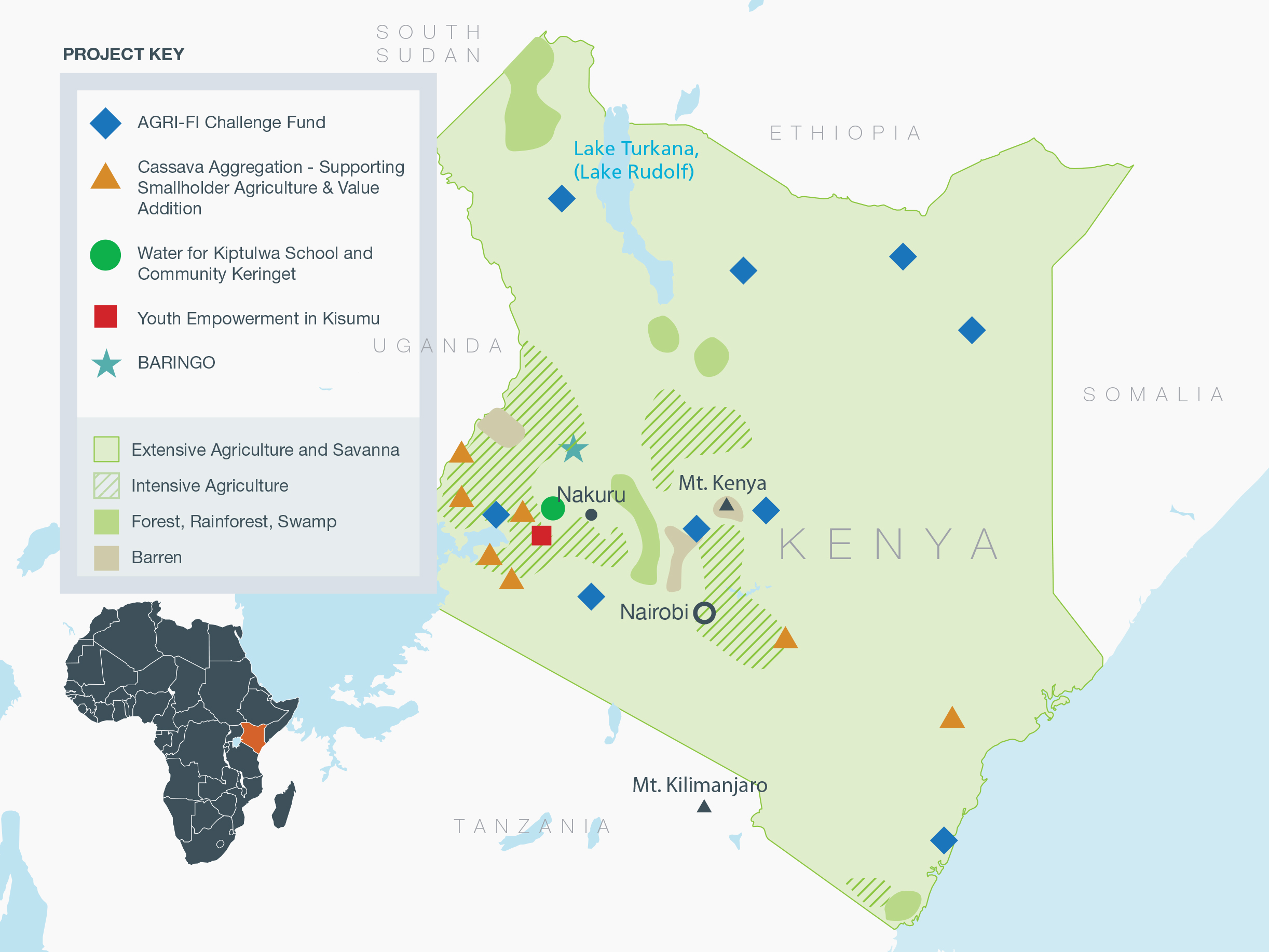 Full Name: Republic of Kenya
Population: 50.95 million (World Data 2018) 
Population Growth (Yearly): 2.52%
Capital: Nairobi
Area: 581,309 SQ KM (224,080 SQ Miles)
Major Languages: English (Official), Swahili (Official), Numerous indigenous languages
Major Religions: Christianity, Islam, Traditional Beliefs
---
TO CONTACT US ABOUT OUR WORK IN KENYA:
---
---
Bank of Africa House,
4th Floor,
Karuna Close, Off Waiyaki Way
Westlands
Nairobi, Kenya
P.O. Box 14204-00800
Tel: +254 20 444 2162
Mobile: +254 703 946 477 / +254 733 193 435
Email: kenya@selfhelpafrica.org