Burundi overview
---
Self Help Africa through out social enterprise subsidiary Partner Africa is supporting a network of more than 2,000 women traders along Burundi's land borders.
The objective is seeking to improve access for East African manufacturers and producers to neighbouring markets.
Small-scale traders who buy and sell a range of goods, together with border officials - are receiving training so that incidents of harassment, discrimination and corruption along land-borders, is reduced.
The initiative is supported by the UK Government's Trademark East Africa (TMEA) programme, and is organising women into groups and providing training at border crossings at Makamba (between Burundi and Western Tanzania), Rumonge ( on Lake Tanganyika between Burundi and DRC), Ruhwa (at the crossing between Burundi and the access for Rwanda and South Kivu province in Eastern DRC). The objective is to give women the skills and collective authority to prevent  bribery, coercion, sexual harassment and theft that is a common experience of small-scale border trainers, and consequently an obstacle to trade and commerce.
In a second phase of the programme, Partner Africa is developing a new ICT platform that is designed to provide cross border with real time commodity pricing via mobile phone SMS services, so that they have up to date information and can trade more effectively between countries.
The cross-border project is also backed by the Belgian Government.
2,000 total direct beneficiaries

2,000 small agri-businesses

4 border points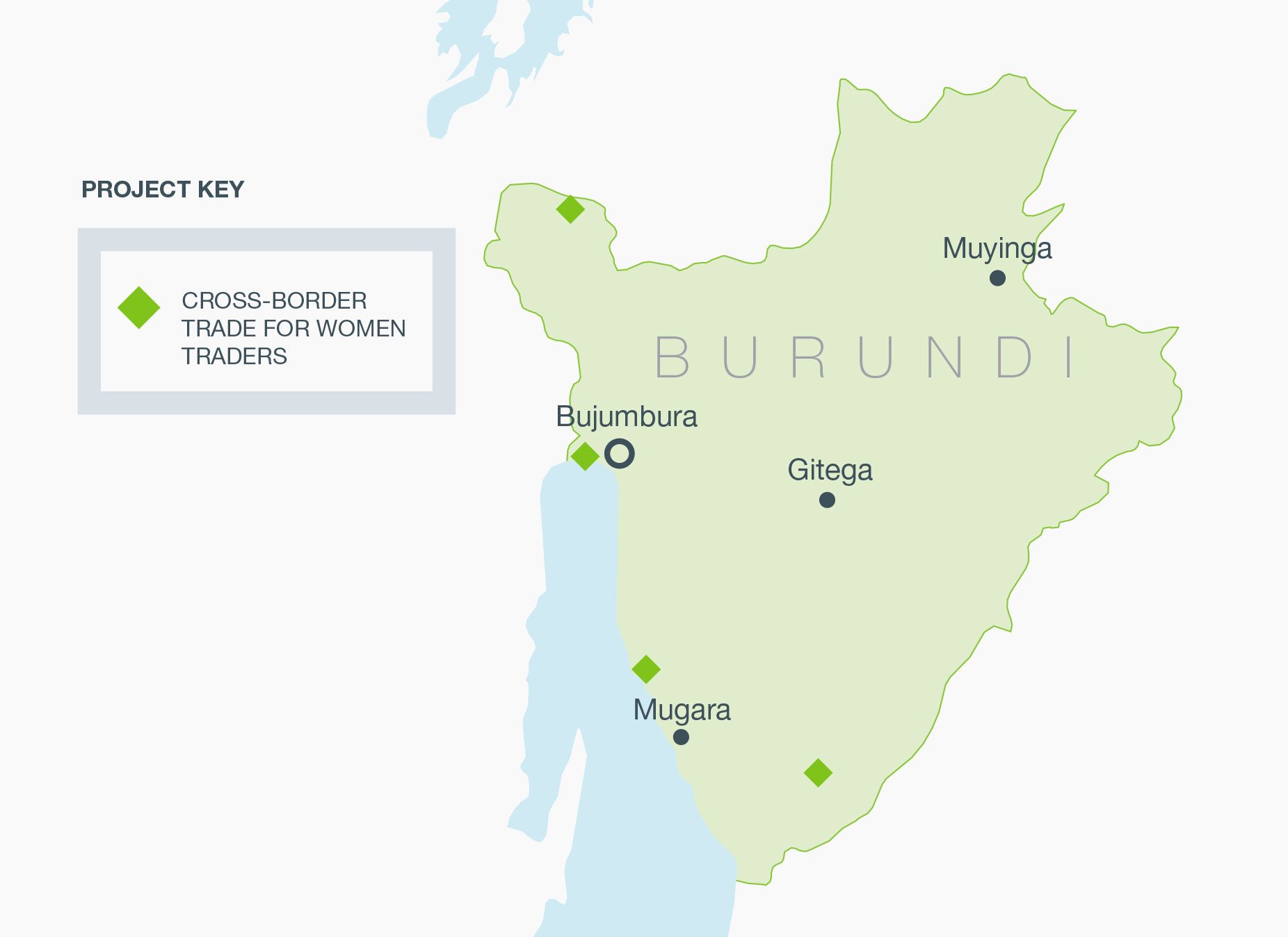 ---
Full Name: Republic of Burundi
Population: 11.8 million (World Data 2020) 
Population Growth (Yearly): 3.2%
Capital: Gitega (political), Bujumbura (largest city)
Area: 27,834 km2
Major Languages: Kirundi, English (Official), French (Official).
Major Religions: Christianity, Islam, Traditional Beliefs
---
TO CONTACT US ABOUT OUR WORK IN BURUNDI
---
---
Bujumbura,
Burundi
Tel: +257 22 280 951