Support our Harvest appeal
---
---
In the UK, there is a growing disconnection between people and the process of food production. We simply assume that any food we desire will be there on the supermarket shelves every day of the year, without fully appreciating the efforts and challenges involved in bringing that food to our tables.
By celebrating harvest, we foster a deeper understanding and empathy for those who depend directly on agriculture for their survival. It serves as a reminder that a stable food supply is not something to be taken for granted.
In Africa, 1 in 5 people are currently experiencing hunger. Most of these people live in rural communities, on land that has the potential to produce much more. It makes our work more important than ever. By supporting Self Help Africa this Harvest you'll be helping farming families to grow more and earn more from their land, diversify their farming activities and become more resilient in the face of climate change.
We hope you find our FREE Harvest resources useful as you prepare your celebrations. You can download a PDF copy of the resource booklet using the link below, where you'll also find some YouTube videos, to further illustrate our work. Contact us by e-mail [email protected] or phone 01743 277170, to request a hard copy in the post.
Every day we're striving to alleviate hunger, poverty, social inequality and the impact of climate change - thank you for joining us.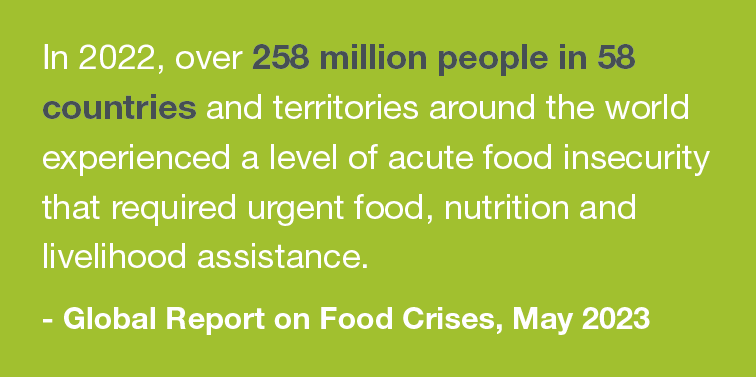 Support we provide
---
---
Gift Aid envelopes to make donations worth 25% more
Collection units
'Thank You' stickers
Text Donate facility (upon request)
More stories and photos
Contact us on 01743 277170 or email [email protected] to request any of the above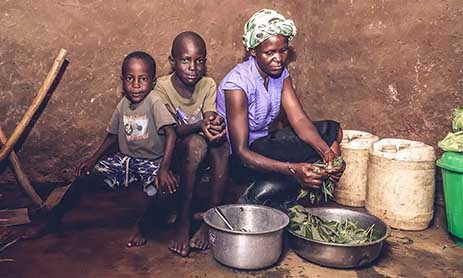 Ways to Donate
---
---
You can post cheques and any Gift Aid declarations to:
Self Help Africa
2nd Floor, Westgate House
Hills Lane
Shrewsbury
SY1 1QU
Alternatively, here are some quick links to donate online:
---