Support our Harvest appeal
---
---
As we join together this Harvest to give thanks for all that we have, we also take a moment to reflect upon food security across the globe. Having reliable access to nutritious food is something many of us take for granted, but smallholder farmers in Eastern Africa are currently experiencing one of the worst food crises we've seen in decades.
A combination of factors, including the worst drought in a generation, war in Ukraine and the economic impact of Covid-19 have pushed millions of families to the brink. Mothers are unable to buy food because of rising prices and farmers are unable to grow enough because of unpredictable rains. This is made worse by the rising cost of grain, fertiliser, fuel and other necessary farm inputs.
Up to 20 million people are at risk of starvation across Kenya, Somalia and Ethiopia - including almost 6 million children.
At times like this it can be easy to turn away and keep our focus closer to home. But, the last couple of years have shown us that the world is very small indeed - and when people come together - we can make a difference.
We hope you find our FREE Harvest resources useful as you prepare your celebrations. You can download a PDF copy of the resource booklet using the link below, where you'll also find some YouTube videos, to further illustrate our work. Contact us by e-mail [email protected] or phone 01743 277170, to request a hard copy in the post.
By supporting Self Help Africa this Harvest you'll be helping to provide emergency supplies and longer-term support to families in crisis.
Thank you for helping to build more resilient livelihoods, that will improve lives for generations.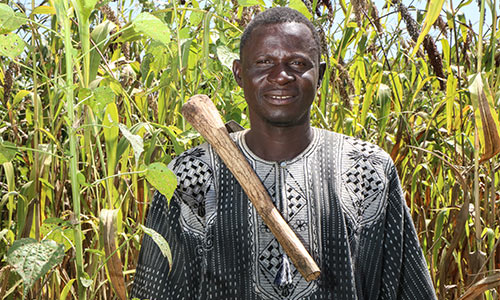 Support we provide
---
---
Gift Aid envelopes to make donations worth 25% more
Collection units
'Thank You' stickers
Text Donate facility (upon request)
More stories and photos
Contact us on 01743 277170 or email [email protected] to request any of the above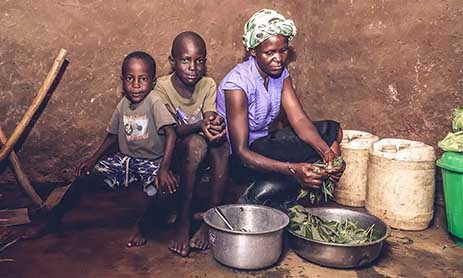 Ways to Donate
---
---
We're still accepting Harvest donations by post/cheque, but for those attending virtually, here are some quick links to donate online:
---