Over 140,000 people in Kenya are set to benefit from the implementation of one of the largest development projects that Self Help Africa has implemented in recent years.
The scheme, which aims to add value in the production, processing, marketing and sale of cassava will be carried out in several regions of the East Africa country, including along the coastal belt where jobs will be created in a region blighted by a collapse in its once vibrant tourist economy.
A five-year contract for the €6.5 million project has been signed with the European Union, paving the way for the commencement this month of a programme that  will improve food production and nutrition, and create 5,600 local jobs in Kenya.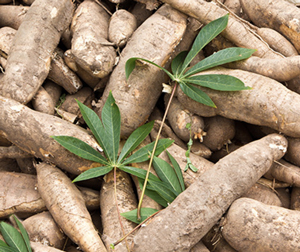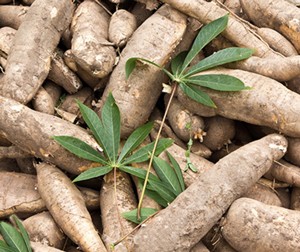 Activities will focus on four separate regions, including the country's coastal belt, which has been economically devastated by a combination of the El Nino induced drought and the loss of tourists visiting the area, arising from heightened security fears. Figures published last year showed that 30,000 people had lost their jobs in the troubled tourism sector.
Alongside the creation of farm jobs, project farmers will receive training in the production and processing of cassava and of new cash crops. A total 28,000 rural poor farmers will be reached, with 60% of the people to benefit being women.
Local banking institution, Rafiki Micro-Finance, will collaborate in the work by providing farmers with start-up finance and access to credit. The programme is also receiving financial backing from Walmart Foundation, the philanthropic arm of the giant retailer.
The new EU backed-project focuses primarily on increasing the production and processing of high quality cassava, a widely grown and popular staple food that can tolerate temperature extremes that grow particularly well along Kenya's low-lying coastal savannahs.
A number of trade bodies, agricultural cooperatives, and small and medium businesses that will process and trade cassava will be supported by the innovative project, which is aiming to transform the cassava sector in Kenya, improve food security and increase household incomes. Group CEO Ray Jordan said that the programme represented a real development opportunity that will result in tangible employment. By adding value to the supply chain farmers will earn more from one of their most important food crops.