Today marks International Women's Day and across the globe, the debate for gender equality will be a trending topic, as many citizens – women and men – make their voices heard to press for progress.
In most developing countries, women's contribution in providing food and nutrition security is enormous: women produce 70% of the food on African farms. Yet, their vital role is not adequately recognised, as women often lack access to productive resources, training, markets and other services and have a weak voice in decision-making.
At Self Help Africa, our vision of an economically thriving and resilient rural Africa involves creating a level playing field for women. But we know that progress doesn't happen overnight.
This is why our programmes use a gender-sensitive approach, integrating the different skill sets, needs, priorities, vulnerabilities, and responsibilities of women and men from the onset.
Pressing for and achieving women's empowerment involves increased access to – and control over – finance and resources, including land. It means raising awareness, building self-confidence and giving African women both the confidence and the opportunity for their voices to be heard … all these actions can transform the structures and institutions that reinforce and perpetuate gender discrimination and inequality.
By supporting our work, you are enabling women like Habibou, Lillian and Aster to press for change in their household and to press for progress in their communities. By setting up small businesses, producing more food on their farms, training other farmers on better farming practices, creating and joining groups and cooperatives and having the means to send their children to school and university, they set an example for other women and challenge gender stereotypes.
Empowering and involving women in development is essential to increasing food security and reducing poverty. Figures show that where women are provided with equal access to resources and opportunities, farm production can be increased by up to 20%. As women's status improves, so do the benefits for the entire society. Reducing the gender gap needs to be pursued for a just and equal society, free from hunger and poverty.
We hope that, on this International Women's Day, you will find inspiration in the stories of some the women we work with as we continue to press for progress.
Ray Jordan,
CEO Self Help Africa
Habibou Tiendrebeogo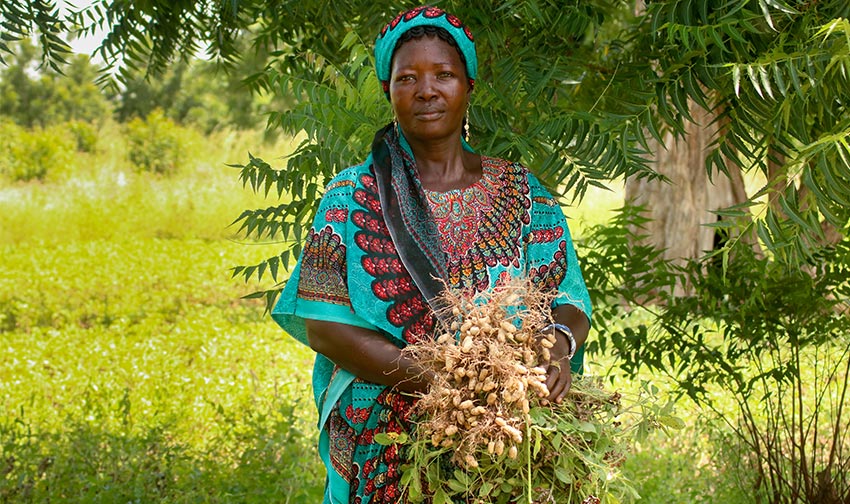 Habibou, from Burkina Faso, is the sole provider for her four children. She is working hard to grow more on her small farm, applying the new farming techniques she's learnt from Self Help Africa. Habibou is advocating for change in her community, training women on how to build their own fuel-efficient stoves. This saves them the time-consuming and physical task of fetching wood for cooking fuel – a job traditionally done by women. In the words of her own daughter Fatimata, "Habibou is a true role model". Read her story.
Aster Ayele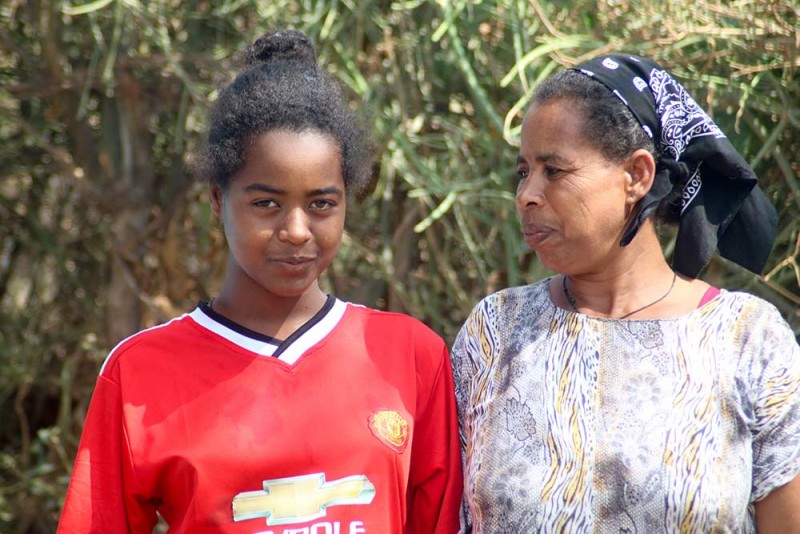 Aster was one of the founding members of her savings and credits cooperative in her small village in Ethiopia. After saving a small amount of money, she was able to access a micro-loan, which she used to start a livestock rearing business. Today, Aster has become of an advocate for her cooperative and encourages other women to join: "Since our savings and loans cooperative was created, I see more and more successful women in my community. Loans give us both the confidence and means to become entrepreneurs." Read her story.
Rosemary Chate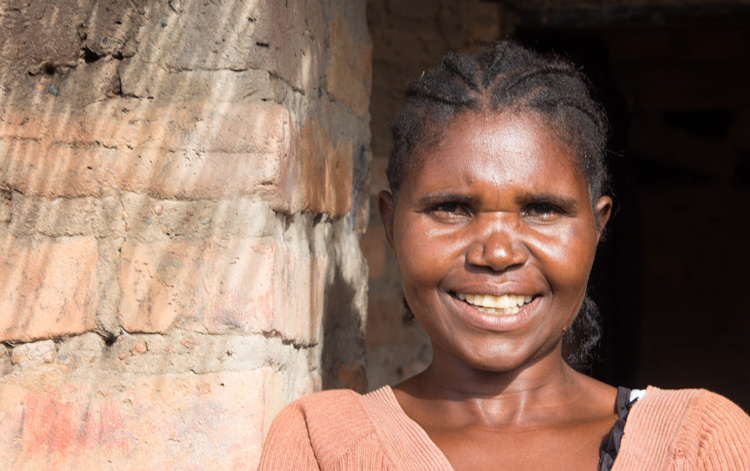 In the remote province of Northern Zambia, farmers – especially women – lack access to training. When a Self Help Africa project arrived in her village, Rosemary put herself forward to participate in a training programme. Now a lead farmer in Malela village, Rosemary passes on her knowledge of improved farming techniques to her neighbours, and supports many women to become better farmers. Read her story.
Justine Tumwesigye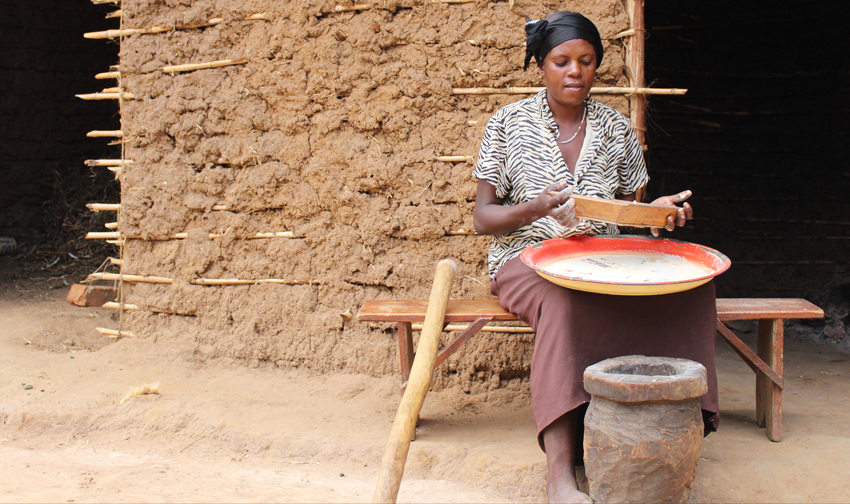 After her husband passed away, Justine, from Uganda, was left to provide alone for her four children. That's when she decided to join other women in a local savings and loan group. Meeting regularly, Justine and other members of the group saved small sums on a regular basis and repaid their loans on time. As committed savers, Justine and other female members of the group were able to apply for a booster fund, allowing more women in their community to access micro-loans. Read her story.
Lillian Makukula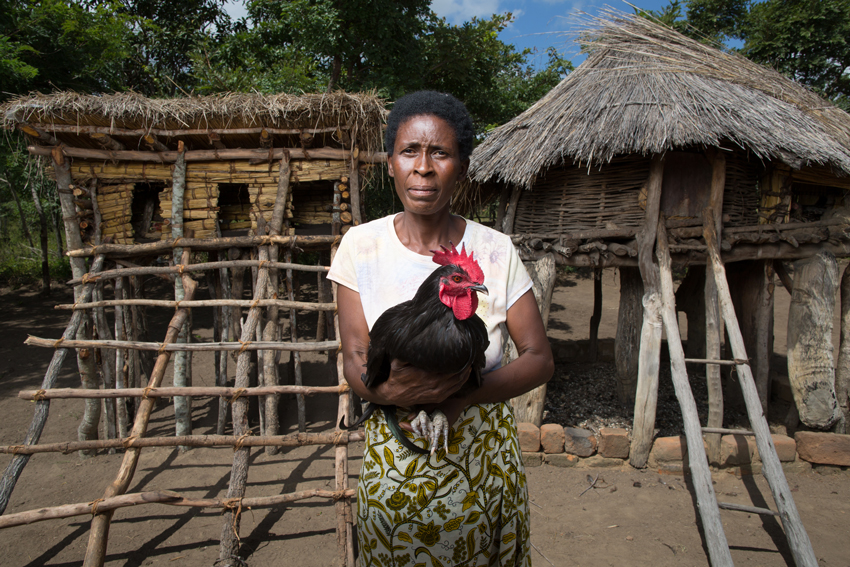 Lillian is a woman with an entrepreneurial spirit. After being trained on poultry rearing, she constructed a complex network of poultry houses on her small farm in Eastern Zambia. Quickly, she began attracting the attention of other women in her village. With the help of her daughter Emma, she advises other villagers on the breeding and care of chickens, helping more women to become successful entrepreneurs. Read her story.