Just before sunrise on the 5th of March ultra-endurance athletes from across the British Isles, Ireland and across the world will line up to take on what has already been recognised internationally as as one of the 10 toughest events on the planet.
Held in Donegal in Ireland's far North-West, The Race, in only its' third running has brought Ireland right to the forefront of 'ultra-endurance' racing as popularity for the sport continues to explode worldwide.
"We believed that Ireland had the topography and climate to rival the world's greatest ultra destinations" said event director David Burns.
The event pits competitors against a 250 km course taking them across some of the most rugged, remote and challenging terrain. Competitors must run a half marathon, cycle 175 km, paddle 15 km and climb 800 vertical metres before finishing with a full marathon through the night. All of the above must be completed in just 24 hours.  Crucial to the concept is that there is no typical competitor. Competitors come from a variety of backgrounds and disciplines. Firemen, teachers, mums, dads, students and everything in between compete alongside tri-athletes and elite ultra-runners.
Those who compete in and complete The Race are simply those who refuse to give up.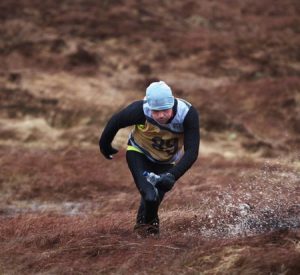 In 2016 there will be a significant Scottish challenge in both the male and female categories with world record holding cyclist Mark Beaumont tipped to compete for the men's' title and 2014 winner Christina McKenzie hoping to be the first person to win the event on two occasions.
Whilst much attention will be focused on the possible winners for most the challenge is provided by the course rather than other competitors. To simply finish within the 24 hour time limit will drive most competitors on and pull them together. As 2014 finisher Oisin Weldon put it; "there is a camaraderie among the participants, a communal spirit. It's us against the course rather than against each other and it's great to be a part of that."
The Race is a not for profit event with all proceeds going towards the work of Gorta–Self Help Africa. CEO Ray Jordan commented "I would like to thank all the competitors for their incredible dedication towards the race and our work with rural farmers in Africa."