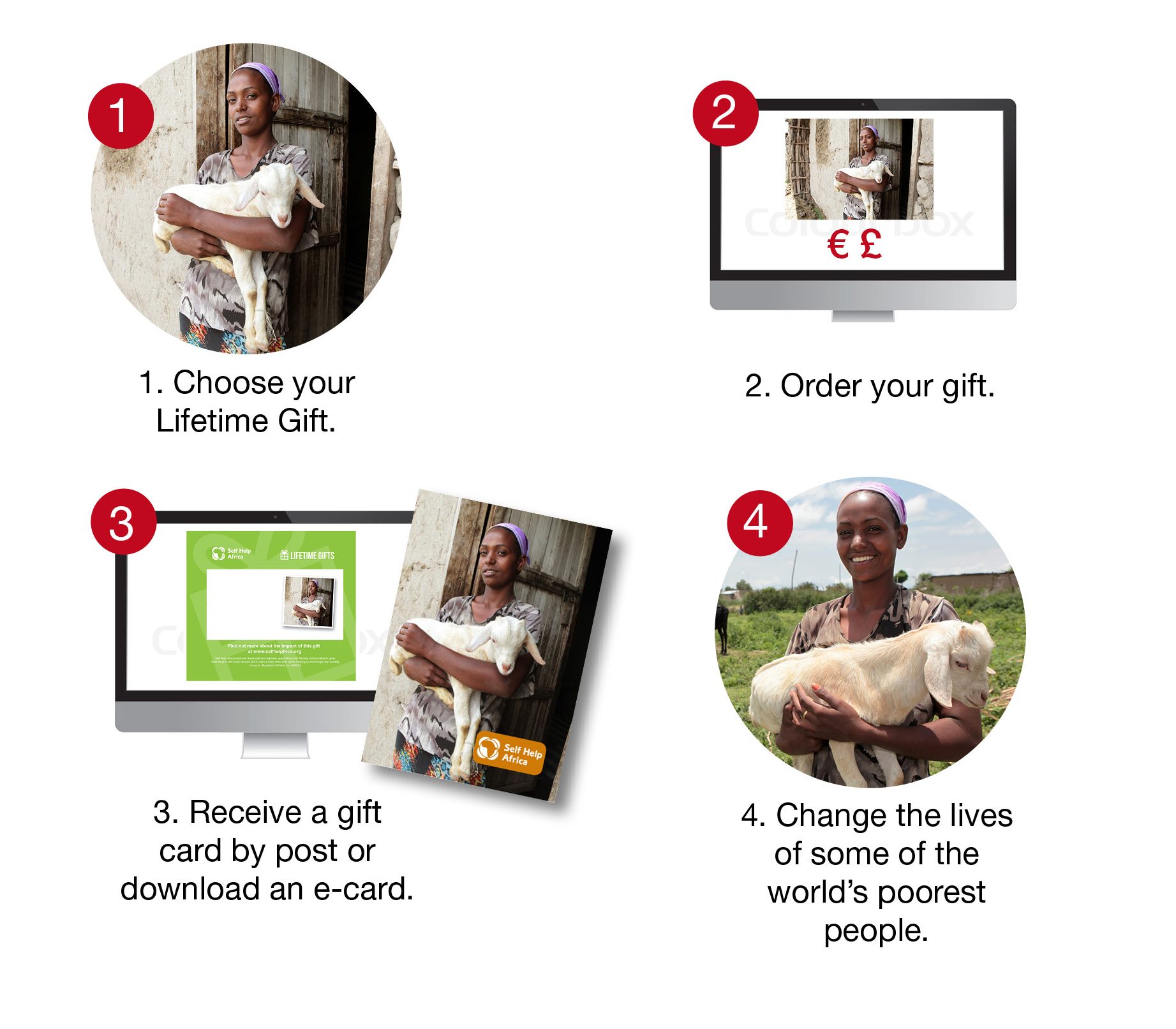 1. Choose your gifts
2. Order your gifts
3. Choose Postal or E-Card and enter your message
4. Change the lives of some of the poorest people in the world.

All the money raised from each Lifetime Gift will go towards the gift of choice. If, by any chance we have already raised all the funds needed for a gift, your donation will be spent on our programmes across Africa, wherever the need is greatest.
Like you, we want a world free from hunger and poverty. Lifetime Gifts are a very real way that you can support this effort — giving a thoughtful gift to a friend or relative, while providing much needed support for poor families in Africa.
Need help with your order? Get in touch using the form below, or phone us 9am-5pm, Monday to Friday on 01743277170.
---
"*" indicates required fields
your basket
Your basket is currently empty.
Your basket is currently empty.