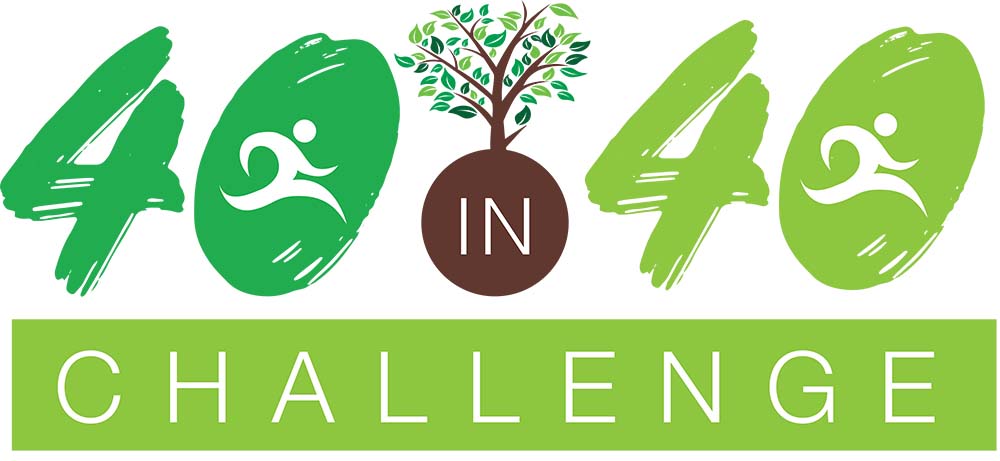 ---
Keep motivated, keep moving - and help plant the planet!
Take on the 40 in 40 Challenge for Self Help Africa this Lent - and we'll plant a tree on your behalf in Africa, for every day of the Challenge!
 How does it work?
Sign up for just 40p per day - so £16. Kids can sign up for just £4! 

Pledge to walk/run/swim at least 1km a day, for the 40 days of Lent, starting 2nd March
We'll plant a tree for each day of your Challenge - that's 40 trees in 40 days!
We'll send you a log sheet to track your progress and a 40 leaf tree - for kids to colour in.
Join our supportive

 

Facebook community

 

and cheer each other on.
You can take on a bigger challenge too, like 4,000 steps a day, 40,000 steps a week, or 400,000 steps for the 40 days of Lent. Or perhaps you'd rather take a dip in the sea to plant a tree, with 40 days of wild swimming! Just set your goal and know that you'll be planting a tree each day.
Want to plant even more trees? You can also start a Facebook fundraiser – donations from your friends and family will go towards Self Help Africa's tree planting efforts and other livelihoods projects.
At the end of your challenge, 40 trees will be planted in Africa on your behalf and you'll receive GPS locations of the trees you have planted so that you can see them via satellite as they grow.
In Africa, trees not only help remove harmful greenhouse gases from the atmosphere, they also provide an important source of food, income, shade and shelter for rural poor households.
---
Register Now