From Angella, Norah, Maimuna and 1000 other families living in Teso, Uganda who you supported during our recent Give2Grow appeal, we extend a big special thank you!
Supporters like you right across the UK helped to raise an incredible £268,939, including £129,530 of match funding from the UK government, for our special Give2Grow appeal which ran from 15 February to 15 May this year.
This total will now be matched by the UK government so your support has been doubled!
In Teso, northeast Uganda, this support will be life-changing. In this part of Uganda, many households survive through subsistence farming – growing food on just a portion of the available land, with little support. In Teso, more than half of the people are living on less than 15p a day.
Funds raised through our Give2Grow appeal will support 1000 small farmers just like Norah, Angella and Maimuna, so they can grow and earn more from their land.
Your donations will help provide households with improved quality seeds and cuttings along with small livestock – which help to improve household nutrition and farm income. In addition, farmers will receive training in farm techniques and basic business skills so they can become more independent and resilient into the future.
Everyone deserves the chance to stand on their own two feet and reach their potential. And now, thanks to you, the people of Teso will have the resources and opportunity to work their way out of poverty.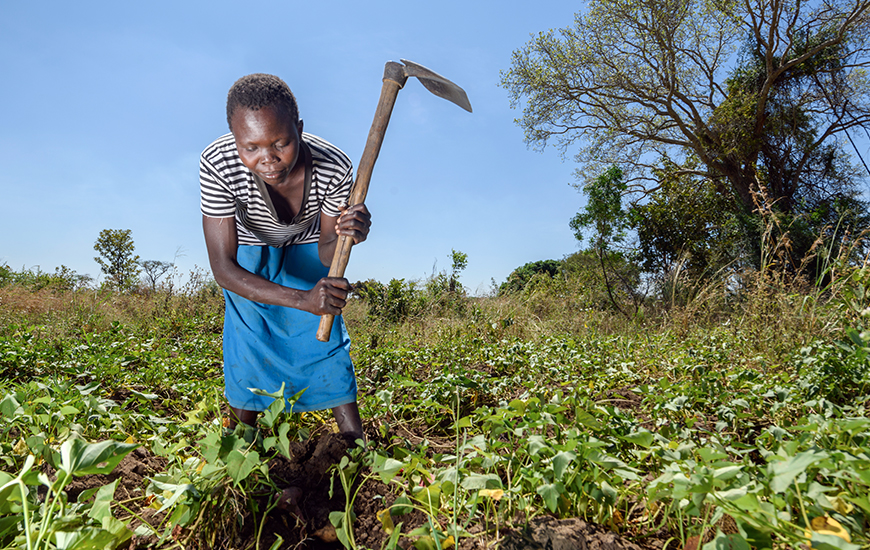 We'd love to keep you up-to-date on the impact of your support.
You can follow us on Facebook, Twitter, and Instagram.
Join us! We'll email you from time to time with news from the field, news about our upcoming events, and ways you can continue to support our work – sign up for our emails here.
We never share your data – see our privacy notice here.