---
In recent months, the worst food crisis in a generation has struck eastern Africa. Millions of families have slipped deeper into poverty, facing starvation.
In Baringo County in Kenya, the lack of rainfall has left farmers and pastoralists unable to grow sufficient food crop to meet the needs of the community, nor to care for livestock.
This year's Big Give Christmas Challenge will support our work to build the resilience of farmers in Baringo to extreme weather shocks. Nothing can replace the importance of regular rainfall but, by using a variety of interventions to ensure access to water during long periods of drought, we hope to prevent widespread food insecurity and livestock deaths which are already prevalent in other ASAL areas of Kenya and East Africa.
For seven days only, from 29th November – 6th December,every contribution, big or small, that's made to us through The Big Give will be doubled, meaning that we can achieve twice as much with your donation!
The funds raised through The Big Give will help to provide households with drip irrigation kits to establish kitchen gardens; support schools with rainwater harvesting equipment and rehabilitate community water sources.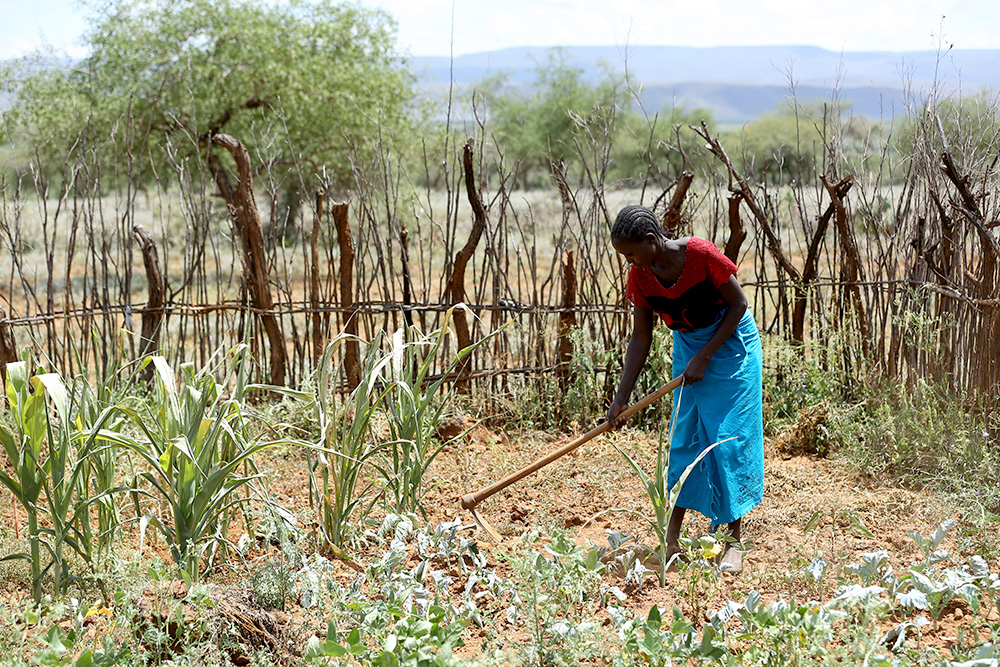 "With the worsening drought conditions impacting communities across Kenya and East Africa, water has never been more important. This project recognises the need to prioritise access to safe water, through innovation and also through the conservation and protection of natural water sources." says Calvin Okungu – Self Help Africa's Programme Manager in Baringo.
Donations to this project via theBigGive.org.uk will be matched for 7 days from 12pm (midday) on 29th November. An amazing £15,000 of match-funding is available and donations will be doubled until the funds run out. To find out more call us on 01743 277170 or e-mail [email protected]