Tamara, Bezina, Ethel and Yeradawork are amongst the many people that we worked with in sub-Saharan and West Africa this year.
Although they all have very different life stories to tell, they all too have much in common – your support – which has allowed us to work with them to create better lives for themselves, and their families.
Thanks to you, hundreds of thousands of rural poor families in Africa are growing more and better crops on their land, and are earning more from their farm work and small businesses than they did before.
As 2017 draws to a close, we look back at some of the stories that marked the year.
Tamara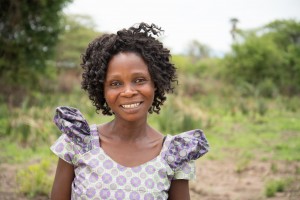 In Malawi, women face many challenges throughout their education, marriage and working life. Although Tamara and her daughter Yvonne had their share of struggles, both of them are working hard to give a better life to their children, setting an example for their families and friends. Read their story.
Yederawork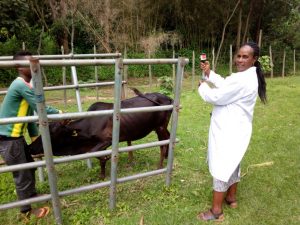 Yederawork is an animal health assistant in southern Ethiopia. Her job is to keep farm livestock healthy, productive and free from pests. It's vital work in a country where over seven million households rely on agriculture and livestock rearing for a living. Read her story.
Dorothy and Brenda
Dorothy worked on her small farm in Uganda for most of her adult life in order to be able to send her children to school. No wonder she was the proudest mum in the world when her daughter Brenda graduated from university. Read their story.
Nellie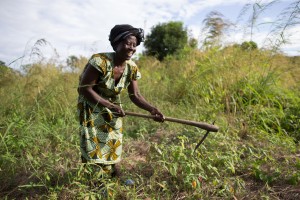 It takes a special and unshakable spirit to overcome tragedy and hardship, such as that experienced by Nellie Mohango. Despite losing both of her daughters in childhood, and enduring several other hardship as well, Nellie has a fierce determination to improve her farm, and to provide for her orphaned nieces and nephews. Read her story.
Ethel and Memory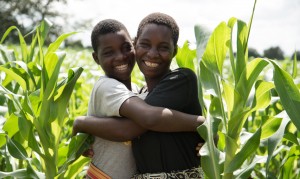 Mother of four Ethel Khundi, knows only too well that the best laid plans can be easily derailed. Last year, her entire drove of pigs was killed by an outbreak of swine flu that wiped out hundreds of animals in her district, in Malawi. Fortunately, by diversifying her crops, Ethel was able to survive this unexpected set-back. Read her story.
Loveness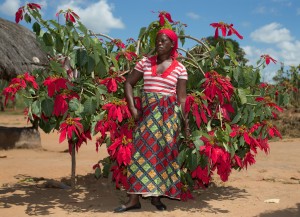 Joining the Chalimbana Sunflower Producer Group was the best decision Loveness ever made. From a farmer with a small production, Loveness became a successful entrepreneur. With training she built her skills, diversified her production, accessed new markets and increased her income. It transformed her life and her children's future. Read her story.
Kangabega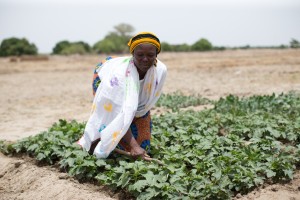 Kangabega Ayesto wants to make a success of her new business, not just to feed her family, but also to reunite them. All of her children moved away from their home in Gomtenga village, Burkina Faso, in order to find work and a better life. Now involved in creating a horticultural plot with a women's group in her village, she hopes her new business will encourage her children to return home. Read her story.
Felister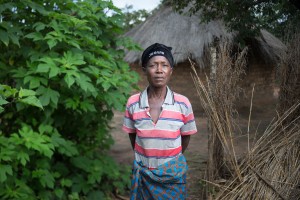 In Zambia's remote northern province, escaping domestic violence can take courage. Felister stepped into the unknown when she left her abusive husband and took her children to live on her late father's farm in a nearby village. Supported by a local Self Help Africa scheme, she started a new life and is improving her family's living conditions, slowly but surely. Read her story.
Bezina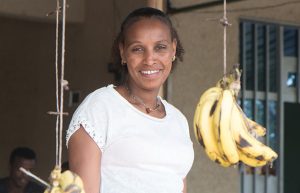 Bezina knows that a small loan can turn a life around. A few years ago, the mother-of-two was selling bread in the street outside of her home. Thanks to a local savings and credits cooperative supported by Self Help Africa, she was able to access small loans and to scale up her business. She now runs three grocery stores. Bezina is a successful entrepreneur. Read her story.
Jessy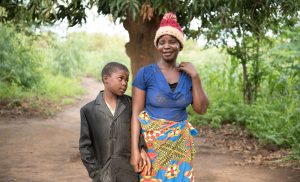 Jessy regrets that she couldn't feed her older children properly when they were younger. Back then, she and her family were surviving off the poor harvest of her farm. But she hopes that her youngest son Umani, 10, will have a better childhood. A new commercial tree nursery has boosted her income, as she grafts and sells mango tree seedlings to supplement the income that she earns from her small farm. Read her story.