about
---
Self Help Africa
Our vision is an economically thriving and resilient rural Africa.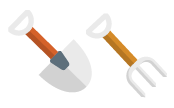 How we work
---
We focus on a handful of key areas where we know we can have the most impact. Find out how.
---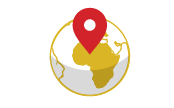 where we work
---
Self Help Africa
---
Self Help Africa US, the pro-profit non-profit organization, works through its affiliates and other African-based organizations to increase agricultural productivity and rural household incomes across that continent
We are dedicated to ending hunger and poverty in rural Africa.
300 million people in Africa, farmers and their families, suffer hunger and malnutrition, struggling in extreme rural poverty without enough food; left behind by rising economic growth.
We support projects that support small-scale farming and growing family-farm businesses. We are motivated by injustice, and helping smallholder farmers to change the lives of their families.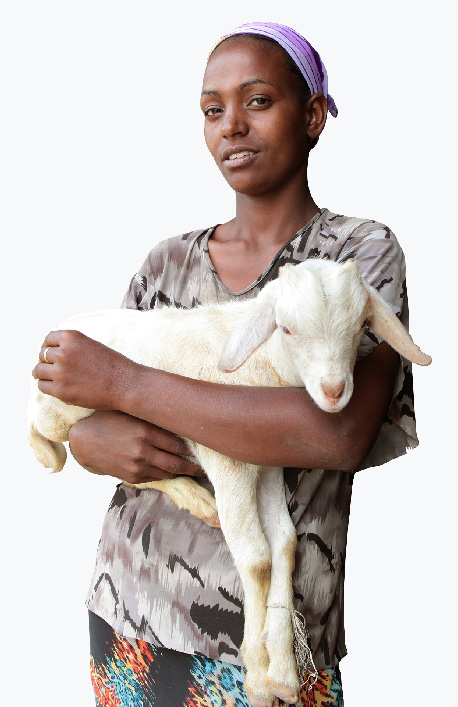 growing inequality
---
The world's 5 most unequal countries are all in sub-Saharan Africa.
Despite economic growth, there's increasing inequality, and widespread hunger and malnutrition. A growing population moving to towns in search of work is putting more pressure on farming.
---
malnutrition
---
One in 3 people living in sub-Saharan Africa are undernourished.
Malnutrition is endemic, stunting children's development and causing sickness, lifetime damage, and contributing to the premature death of millions of under-fives. Women and children are the worst affected.
---
Gender Inequality
---
Women produce up to 70% of the food grown on small farms in Africa.
More than half of farmers in sub-Saharan Africa are women. In spite of this, African Women receive just a fraction of the support available to men. As a result, their farms can be 20-40% less productive.
---
extreme poverty
---
414 million people across sub-Saharan Africa live on less than $1.25-a-day.
This extreme poverty is concentrated in rural areas, where subsistence farming keeps people in poverty, working poor-quality land, unable to sell at market, and growing barely enough to eat.
---
In Sub-Saharan AFRICA, Agriculture is eleven times more effective at reducing poverty than other approaches
---
Our Approach
---
---
---
Self Help Africa works in nine core African countries, tackling poverty and improving the lives of local communities. The organization works both with its own African staff and local partners to undertake a range of integrated development programs in rural communities. How we do it: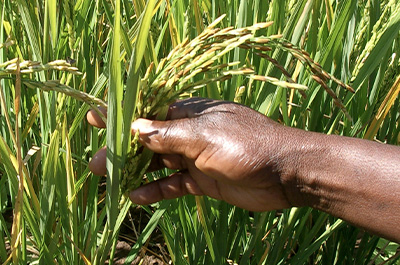 ---
Agriculture & Nutrition
---
It's not just quantity, but also the quality of food that's important. A balanced diet helps families escape hunger and poverty.
---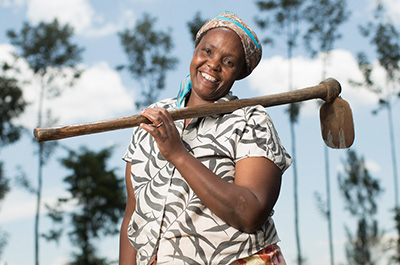 ---
Gender
---
Gender inequality is a major obstacle to improved outcomes. We are working to level that playing field.
---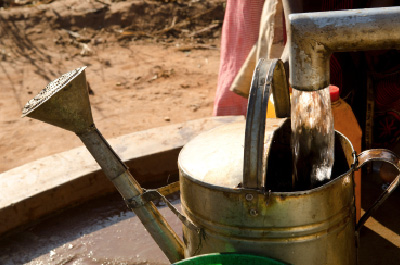 ---
Climate Change
---
As farming depends on rainfall, a major part of our work is helping vulnerable communities adapt to climate change.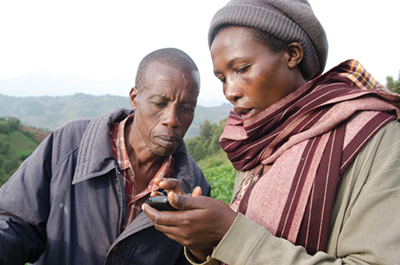 ---
Enterprise Development
---
Enterprise development is at the core of our work. Linking farmers to the market is key to improving 'the bottom line'.
---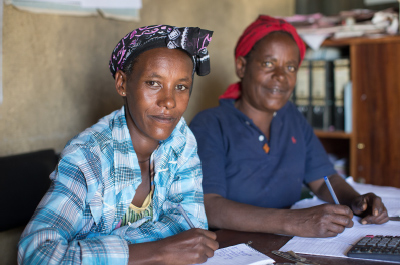 ---
Micro Finance
---
Access to affordable micro-financeis vital if smallholders are to invest in developing their farming businesses.
---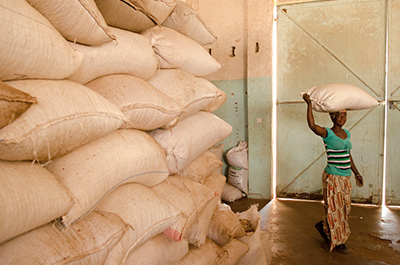 ---
Cooperatives
---
By working together in cooperatives and producer groups, small scale farmers can access better prices for their crops.