Inoussa, 38, father of five children, works hard to grow onions, maize, beans, tomatoes and peppers on his small farm in the rural village of Liouligou, Burkina Faso.
He begins work in the fields every morning at 6am, breaking only when the sun gets too hot to continue.
Just a few years ago though, Inoussa's hard work often didn't pay off. Like most smallholder farmers in Burkina Faso, he used to lose up to 40% of his harvest to pest, sun or disease, as he didn't have a place to store his produce properly.
However, the building of a storage house and the help of simple tools and knowledge have truly turned things around for Inoussa, boosting his production and income beyond his expectations.
Thanks to the storage house built during the project – which benefits 27 other farmers in the area – Inoussa can now keep his onions longer and wait until the market price is high to sell them.
Watch Inoussa's interview:
"I also received training, onions seeds," he explains. "I learned how to grow the seeds, how to plant them and how to water them correctly. Before the project, I could grow four or five 100kg bags of onions. Now I can grow 20!" exclaims Inoussa, who has also doubled his production of tomatoes.
"With this extra income I have bought two cows that I use to farm my land." Inoussa can now farm five hectares of land, when he struggled to farm even one in the past.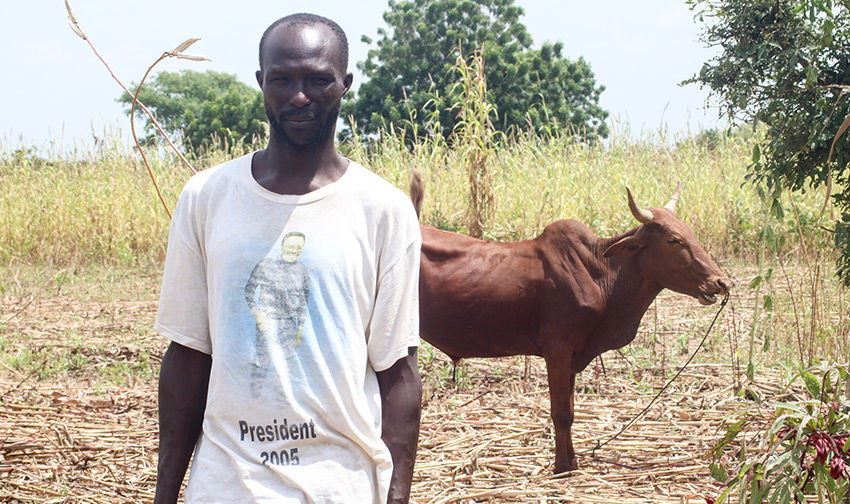 Besides planning to build a larger and more comfortable house for his family, Inoussa is happy to say he doesn't have to worry about school fees anymore:
"School fees used to be the most difficult thing for me. Plus, as my children grow up, the fees are becoming more expensive. Fortunately, today I can afford it."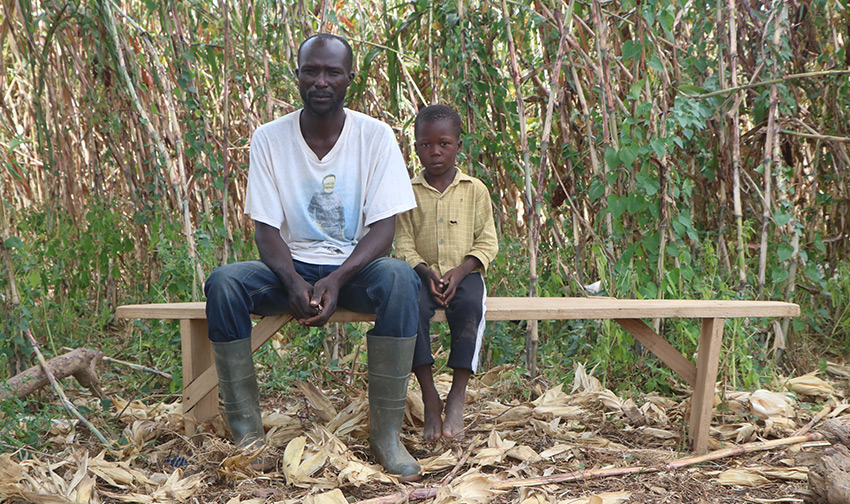 Worries, however, are not yet a thing of the past for Inoussa. While his family's diet has improved, the short rainy seasons threaten their food security:
"When the rain doesn't come, we are obliged to buy food to eat. I had a well before and the project helped me with building eight more." Although those are helpful to collect and keep water, when the rain fails, the wells remain empty, he adds.
 Nonetheless, Inoussa has concrete plans to continue improving his family's life. His next goal: to buy a tricycle, so his family can easily bring their vegetables and crops to the market, situated a few kilometres away.