2016 was an incredible year for Self Help Africa, our supporters and the people we work with.
During the past 12 months, we invested more funds, undertook more work, and reached more people than at any point in our long history: this year, we reached nearly 1.8 million people in nine different countries in sub-Saharan Africa.
Through your generosity, your impact was tremendous: families were able to put better food on the table, could afford clothing and school fees for their children and improve their homes and small farms.
To celebrate your ongoing support, we reviewed some of the best moments of this year. From a school trip to a dance competition and a paramotor flight, see how you supported us and changed the life of many farmers in Africa.
BT Young Scientists Exhibition: a water project wins the Science for Development Award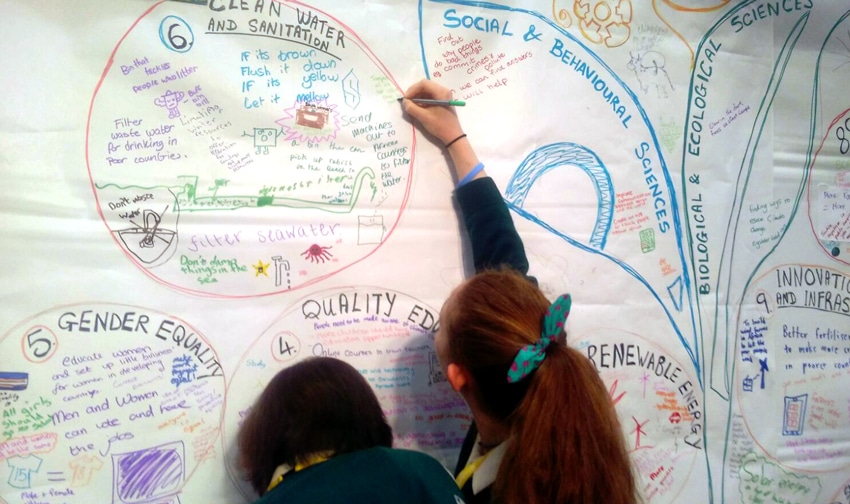 In January, three students from Kildare, Ireland, received the Science for Development award at the BT Young Scientists Exhibition. The award is organised annually by Self Help Africa with post-primary science teachers across the country.
---
Grit and endurance required for The Race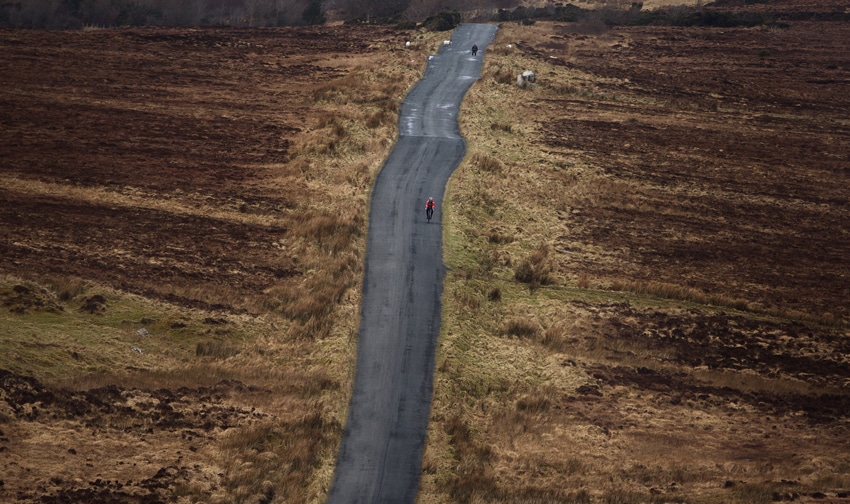 In March, ultra-endurance athletes from all over Ireland and the world lined up to take on what has already been recognised internationally as one of the 10 toughest events on the planet. Held in Northwest Donegal, The Race has brought Ireland right to the forefront of 'ultra-endurance' racing as popularity for the sport continues to explode worldwide. Find out more about next year's edition, The Race 2017.
---
The Shrewsbury Ball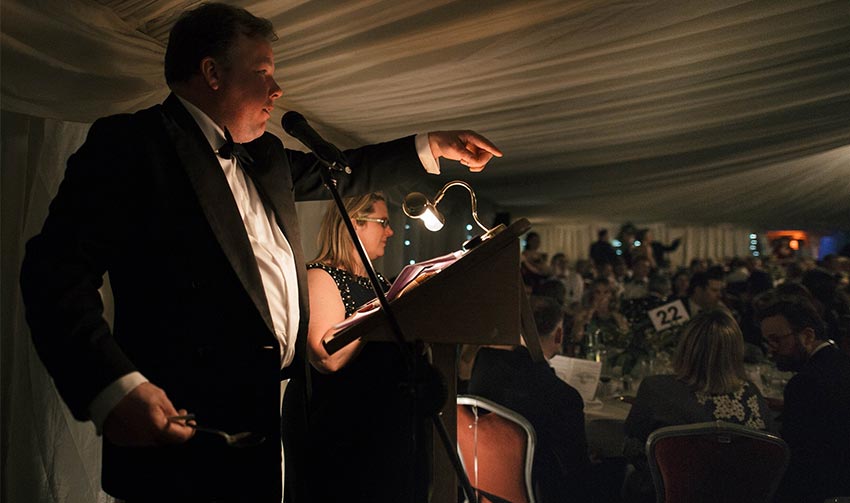 In March, we participated in the inaugural 'Horny Ball' in Shropshire, England. The event benefitted a number of locally-based charities to the tune of more than £34,000, ourselves included.
---
Dancers dazzle at Strictly for Africa event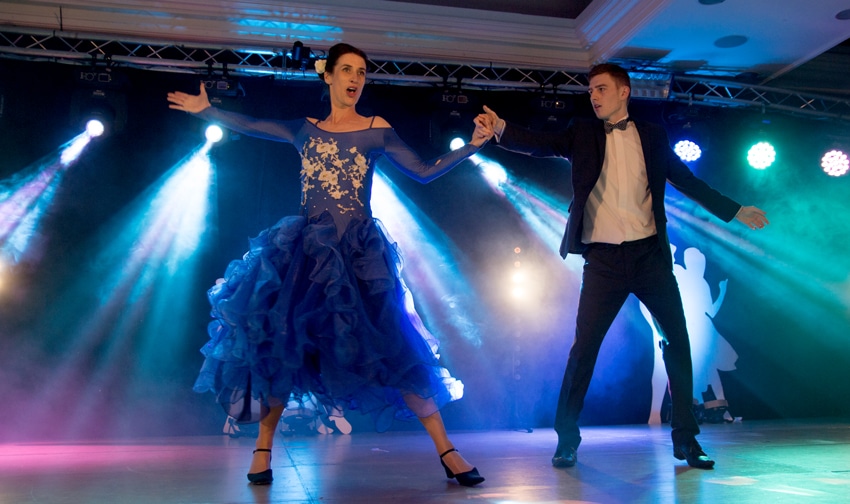 A lively crowd of almost 500 gathered to cheer on participants taking part in our inaugural Strictly for Africa fundraising event. Modelled on the BBC's immensely popular Strictly Come Dancing show, the event took place in the Talbot Hotel in Stillorgan, Ireland.
---
Shrewsbury's Secret Supper
The third annual 'Secret Supper' fundraiser took place in May in Shrewsbury, England. 228 supporters and six restaurants – The Peach Tree, The Cornhouse, Number Four, The Loopy Shrew, CSONS and House of the Rising Sun – took part in this amazing night and raised more than £4,600.
---
Africa Day: celebrating a continent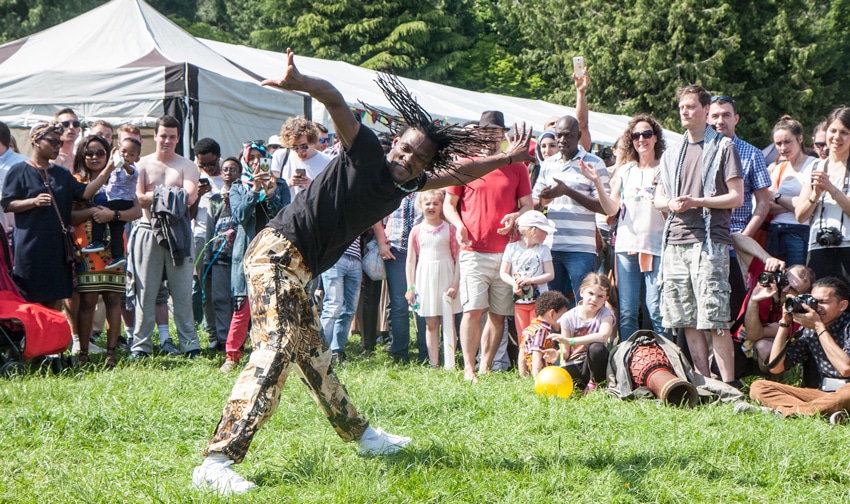 In May, hundreds gathered in Dublin's Phoenix Park to celebrate the continent on Africa Day.
---
Lawnmower power takes flier to Africa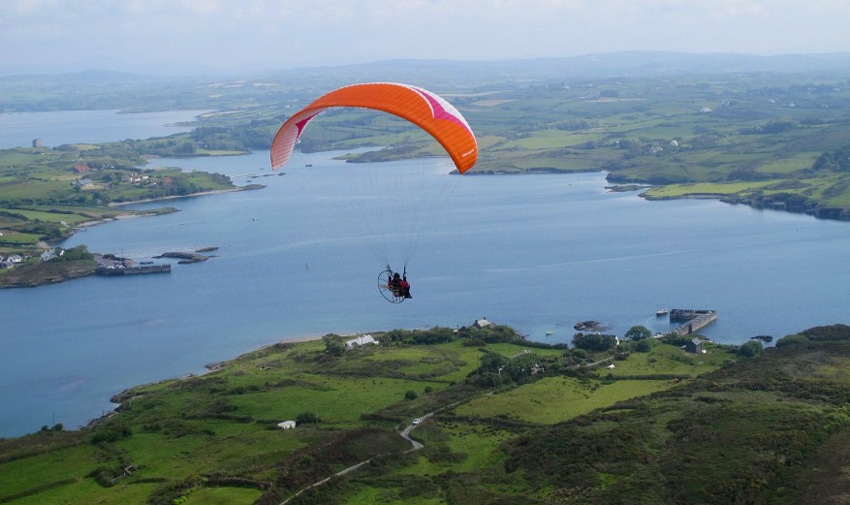 A Cork man achieved a new record this summer, flying from Ireland to Africa on a craft powered by little-more than a lawnmower engine. Oisín Creagh became the first person to deploy a 'paramotor' for a journey that took him from Ireland, through Wales, England, France and Spain, before arriving in his final destination in North Africa.
---
Pounding flour at Electric Picnic
At this year's Electric Picnic, festival-goers visited our tent to find out about the role of women farmers in Africa and to have a go at pounding flour the African way.
---
Talking about African farmers at the 2016 National Ploughing Championships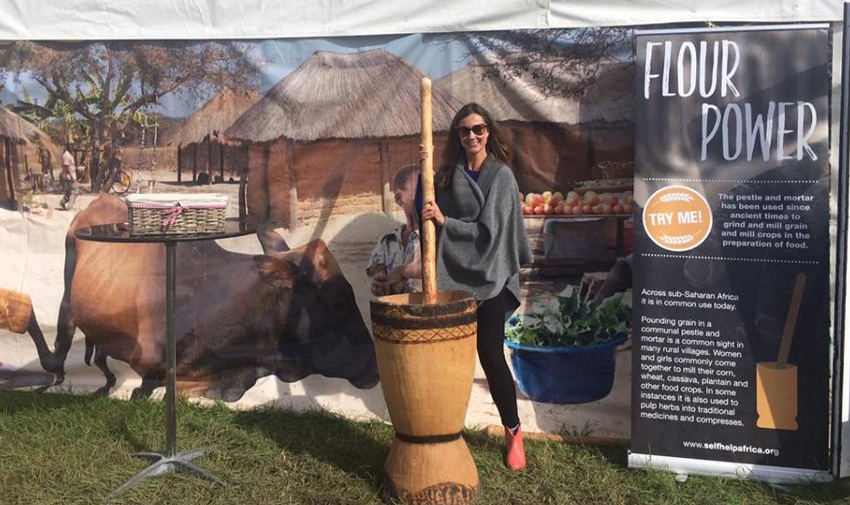 Hundreds visited our stand in the crowded alleys of this year's National Ploughing Championships to discuss about farmers in Africa and try out their pounding skills.
---
Dining Al Desko on World Food Day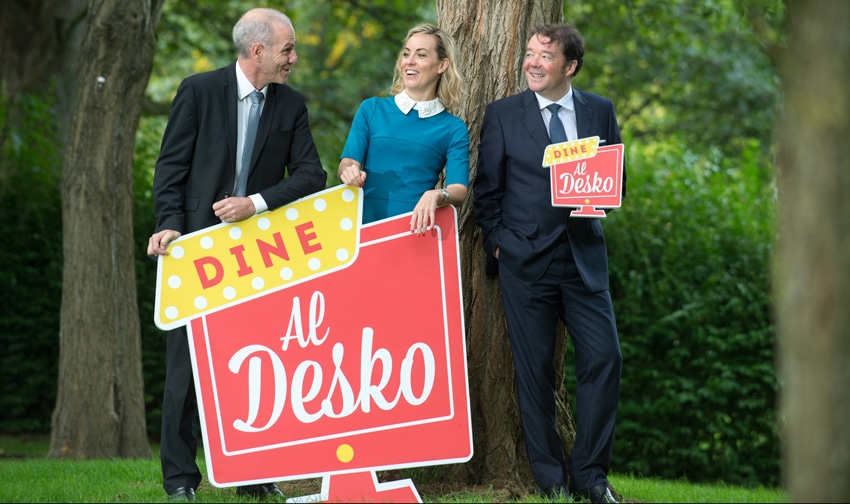 To celebrate World Food Day in October, we invited companies and their employees to participate in a shared lunch experience to raise funds for our programmes in Ethiopia. In its first edition, the fundraising event was a success and will come back next year.
---
Dine Around the World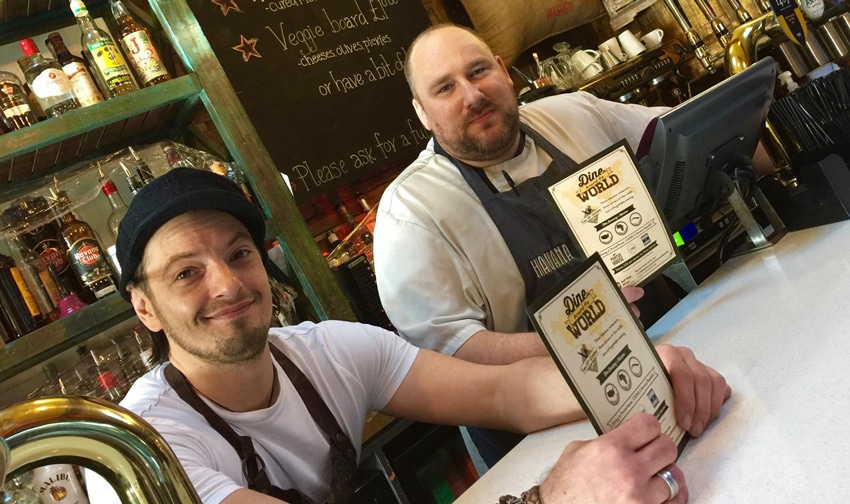 In celebration of World Food Day, our annual 'Dine Around the World' event raised just under £1,500. A fantastic gastronomic adventure, the event took 95 attendees to three venues in Shrewsbury: CSONS, Havana Republic and PorterHouse.
---
Autumnal Charity Ladies Lunch
This inaugural lunch and pre-Christmas shopping event in Shropshire was a huge success amongst our supporters with over 100 ladies attending a morning of shopping followed by an autumnal lunch in a beautiful venue, The Haughmond.
---
Irish students go on a trip to Malawi, known as the warm heart of Africa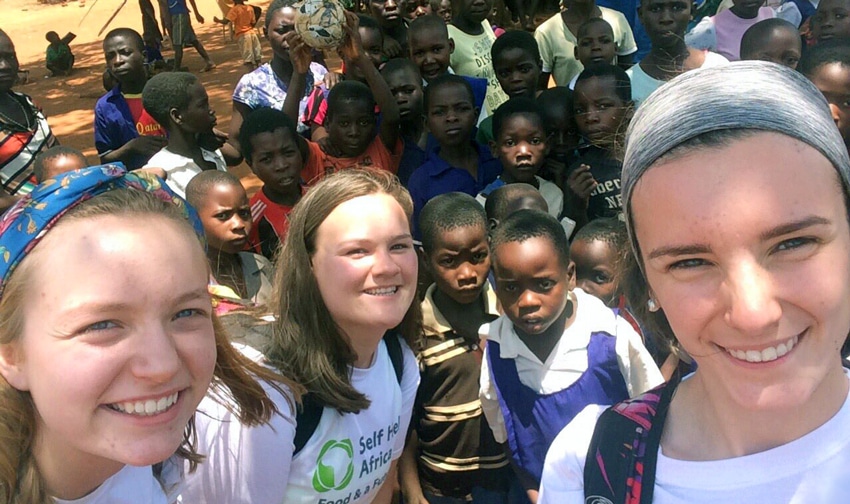 In November, 9 students and their teachers from Kildare, Cork, Offaly and Wicklow took part in our yearly study trip to Africa. This year, the students went to Malawi, meeting students in local schools and visiting one of our agricultural programmes implemented in the country.
---
Galway Ball 2016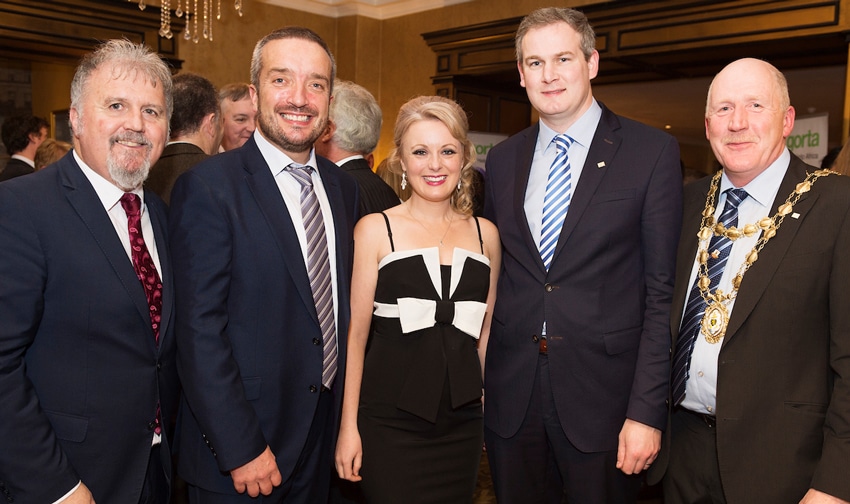 In November, supporters gathered in the Meyrick Hotel in Galway for our yearly fundraising ball. Entertainment included a concert by the Ignite Gospel Choir.
---
New York supporters out in force to end hunger and poverty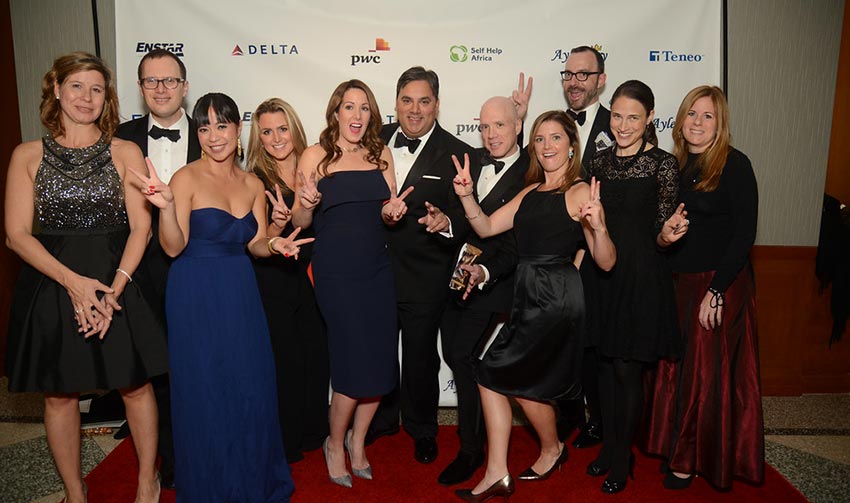 In November, about 500 supporters attended the 7th annual New York Change-Maker's Ball, in Chelsea Piers in Manhattan, and succeeded in raising half a million dollars on the night. Find out more.