Tuesday April 29th: Three fantastic restaurants, one unforgettable evening.
Food-lovers from Shropshire and beyond are invited to the first Shrewsbury Secret Supper on the 29th of April 2014.
Part of the 2014 Shrewsbury Food Festival, this special dining experience will take you to three secret restaurants where you will be treated to a fabulous starter, main course and dessert. The locations of the restaurants will not be revealed until the night!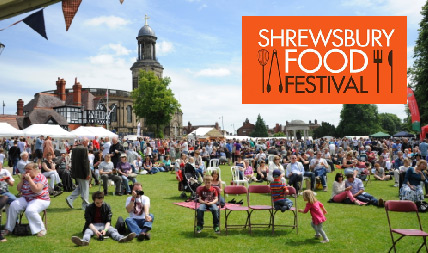 Tickets for the three-course Shrewsbury Secret Supper are £30 including a welcome drink at Tanners Wine. Drinks with your meal are not included but can be bought from the restaurants on the night. Meet us at Tanners Wine, Wyle Cop at 6.15pm for a quick welcome drink before being taken to the first secret restaurant for your first course.
Proceeds from the event will be donated to Self Help Africa. Places are limited so buy your tickets now before everybody hears about it.
Based in Shrewsbury, we work in nine African countries; our vision is of a rural Africa free from hunger and poverty. We support farmers to grow more food, increase their income from farming activities and become self-sufficient.
Book your place now for an extra special evening at the first ever Shrewsbury Secret Supper. Remember shhh…it's secret.

On-line tickets sold out, for last minute requests call Abi on 01743 277170.