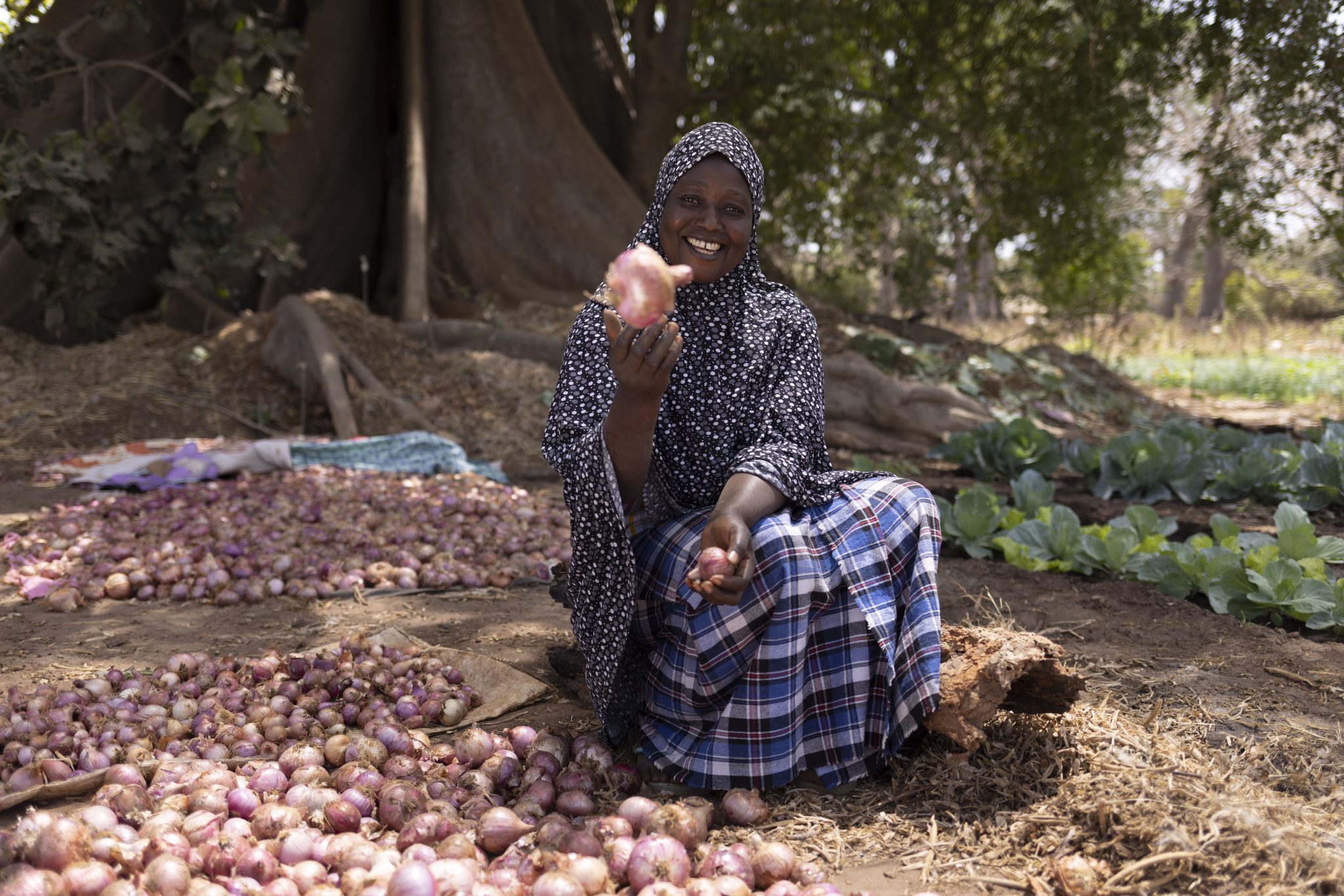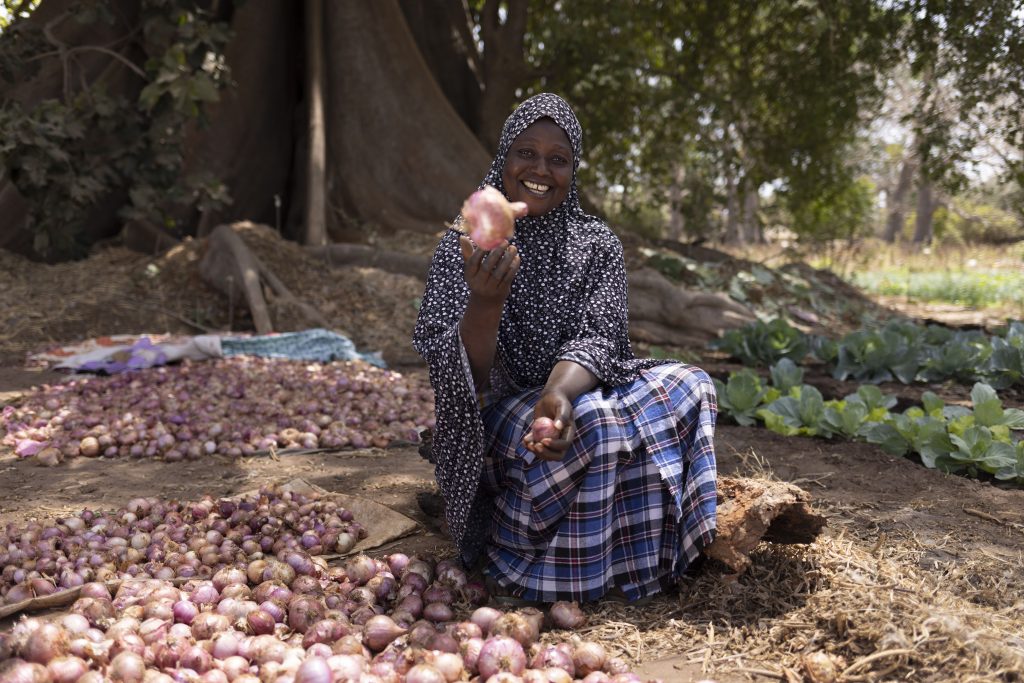 The saying 'knowledge is power' may be a cliché but when it comes to supporting rural women farmers in The Gambia, it's never been more accurate.
In Africa, 80 per cent of agricultural production comes from smallholder farmers, who are mostly rural women, yet they are often unable to meet their full potential because of gender stereotypes and social barriers that prevent them having equal access to land, resources and, importantly, knowledge.
Overcoming these kinds of gender inequalities can have powerful economic and social impacts, as the experiences of these four women in The Gambia highlight. With our support to access the information and resources they need, they have transformed their own lives and those of their families.
Meet Giddeh Jallow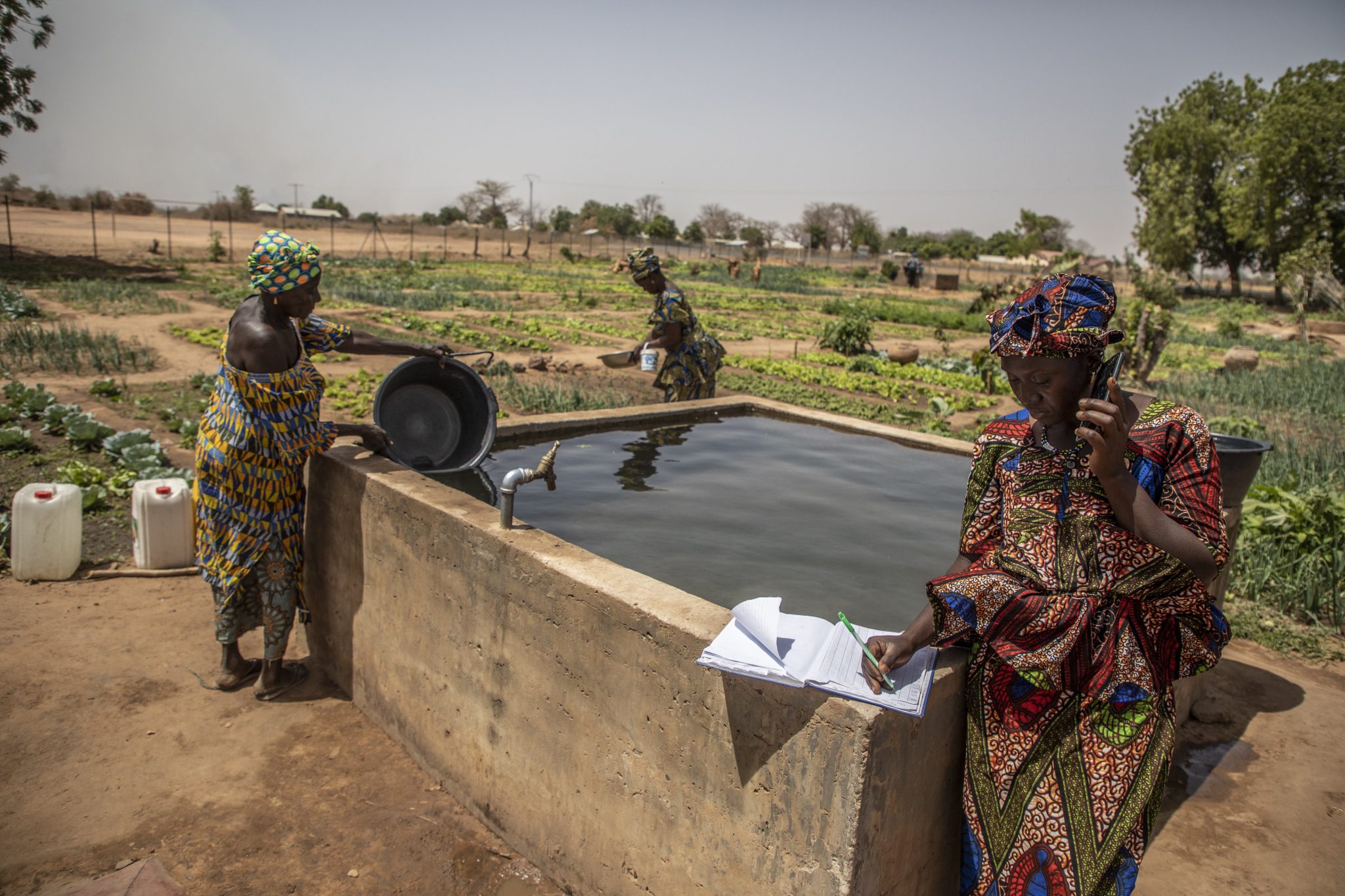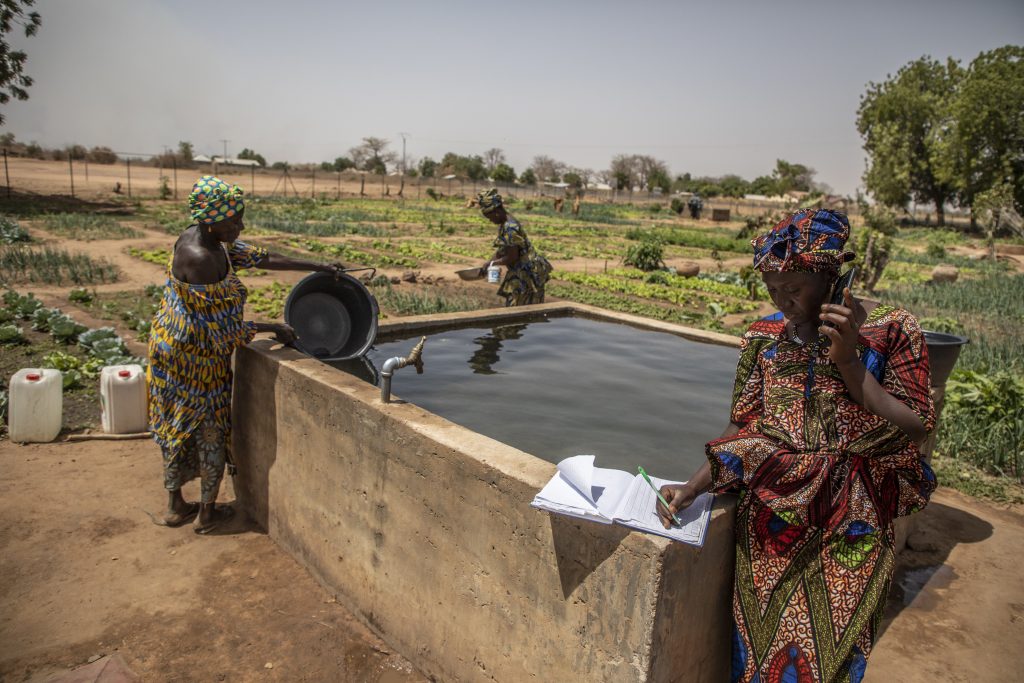 For more than a decade, Giddeh Jallow has grown and sold vegetables in northern Gambia to support her family. But with little access to market price information, she and her colleagues were ill-equipped to negotiate fair rates. Like other women farmers in her community, Giddeh would sell her vegetables each harvest to visiting middlemen for whatever price they offered, leaving her with little income to show for months of hard work. Money was tight and morale was low.
However, after we introduced a sustainable market price information system across Gambia's six agricultural regions, Giddeh and other women farmers have been able to access the information they need to negotiate fairer prices for their produce. Climate advice and data help identify which vegetables people need when there's a scarcity, improving their planting approaches and income. The process has also united the farmers, who have agreed to charge the same prices for their produce.
"Before the market information system, I was struggling to pay school fees for my children and meet other basic needs," Giddeh said. "Now that I have increased income because of the [system], I am able to take care of my family's basic needs with[out] financial challenges."
Meet Incha Mybe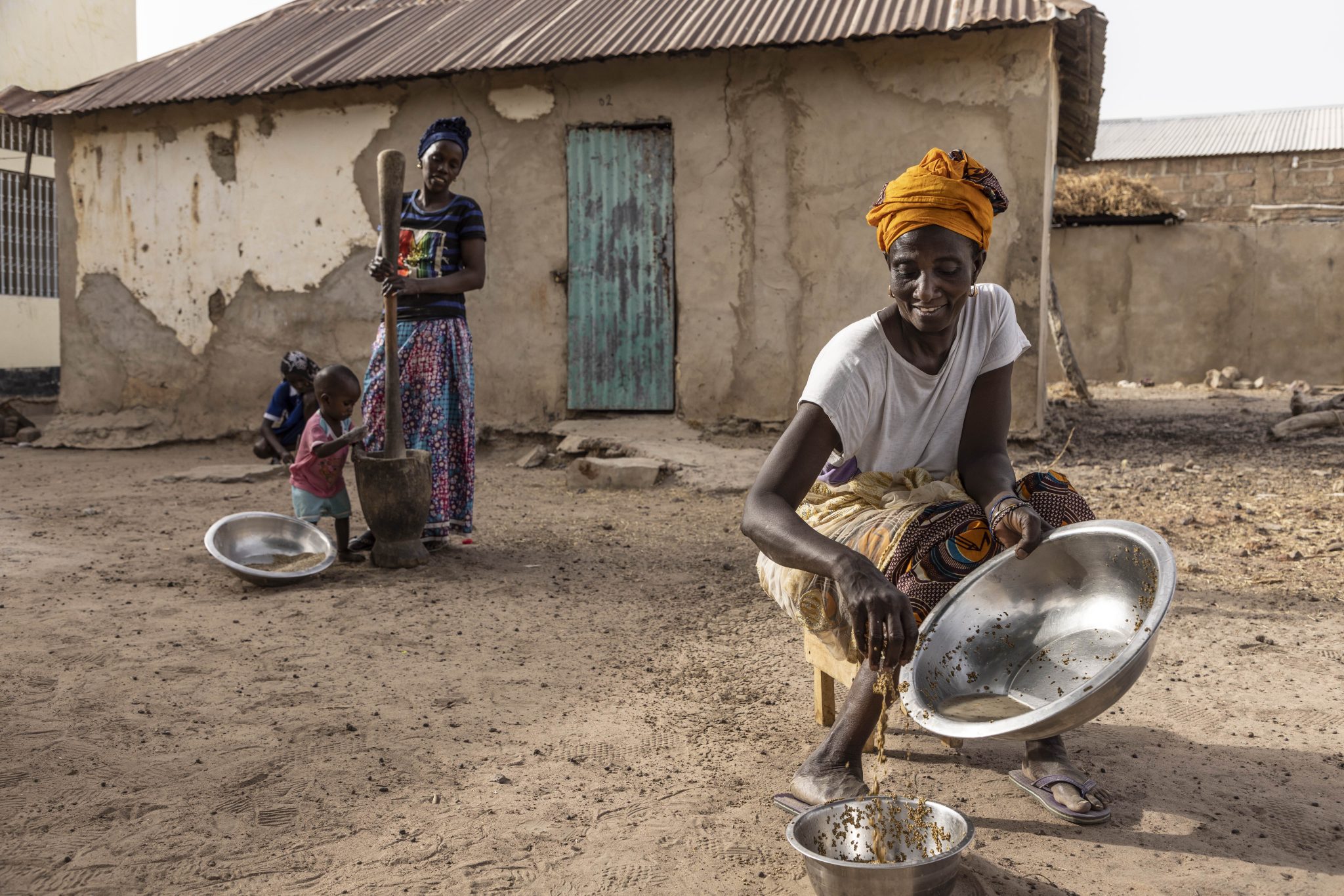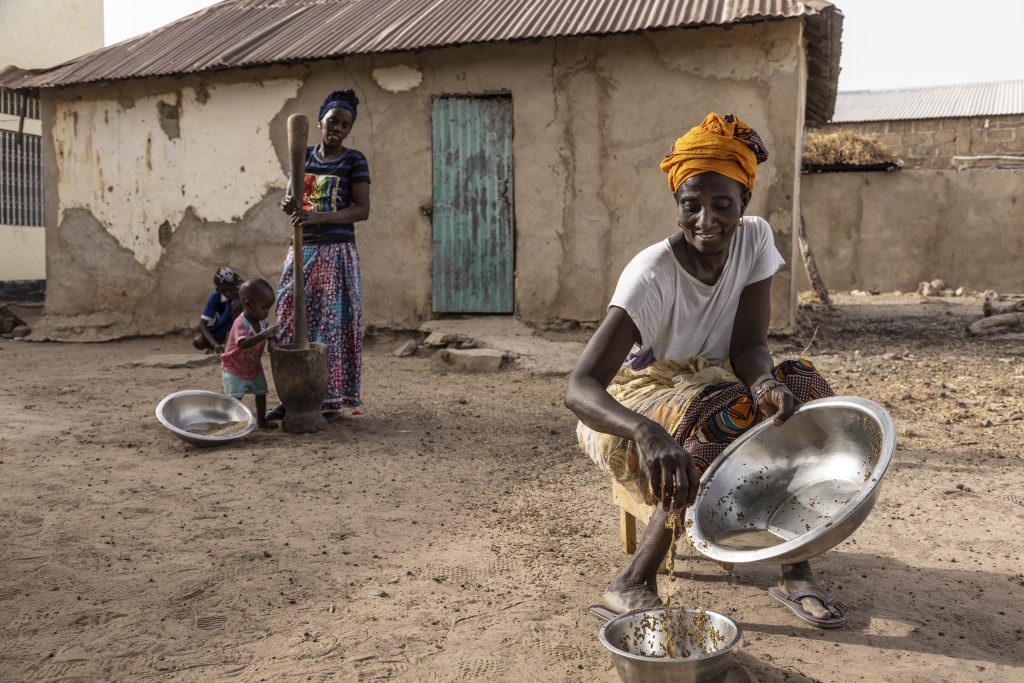 "I feel very excited when I hear people talk about the positive change they have in their lives thanks to the introduction of the pearl millet in my area."
For widowed small-scale farmer Incha Mybe, growing enough nutritious food to feed her six-strong household and earn enough to make ends meet was an ongoing challenge. Like many in The Gambia, the 45-year-old grandmother had found it impossible to grow enough food to meet her family's nutritional needs using local millet. Her health and the health of the infants in her family was suffering because their diet lacked iron.
As unpredictable weather caused by climate change was badly affecting harvests, Incha was increasing her workload just to cover the essentials. She took on additional small-scale gardening and milk production until Self Help Africa/United Purpose introduced her and her colleagues to 'climate smart agriculture'.
We gave Incha and other women farmers in the community access to resilient pearl millet seeds, which are more nutritious than usual millet crops and far more weather resilient. We also showed them how to properly process it. She has since harvested hundreds of kilos of pearl millet – enough to feed her family and produce more seeds for the next farming season. Consuming wholegrain millet has made the family healthier and stronger. Their finances have also improved as Incha no longer has to buy extra millet to make up the shortfall, instead becoming a seed multiplier and providing other farmers with seeds in her region.
"Despite the poor weather conditions, the pearl millet will always survive," she said. "I feel happy I am now able to support my neighbours to improve their lives with the quality seeds that I share with them.
Meet Hawa Jallow
"Before the project, we used to buy candles and lived in the dark."
Hawa Jallow, from the village of Mawdeh Kunda in The Gambia, had to keep a close eye on her kids as they studied at night due to fears around candles and domestic fires.
Thanks to our solarisation project, she has reduced her expenses and no longer needs to buy lamps or candles. "I use the extra money to pay for my children's school costs," she said.
She also shares the power with her neighbours who charge their phones there and allows local kids to study at night.
Meet Amy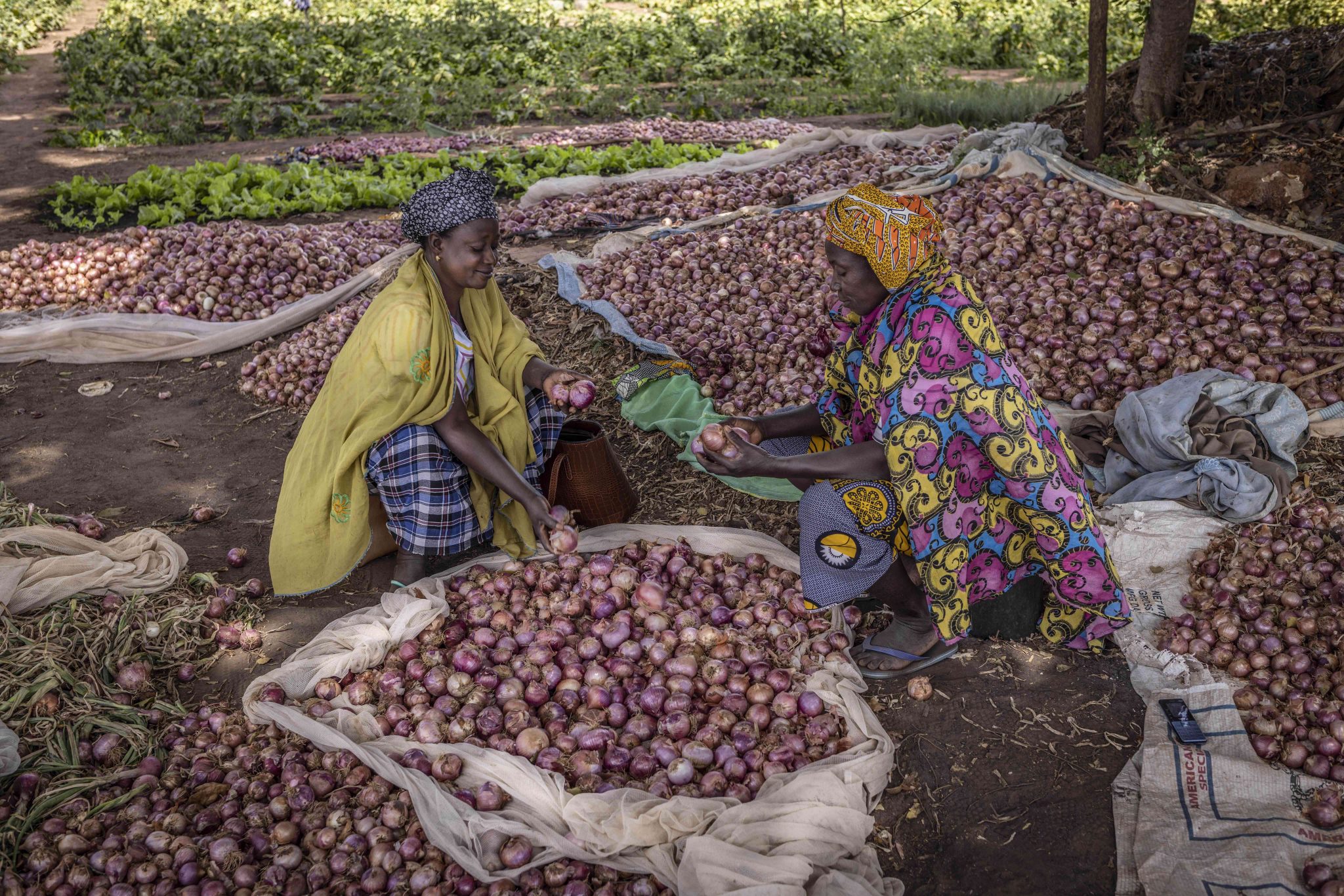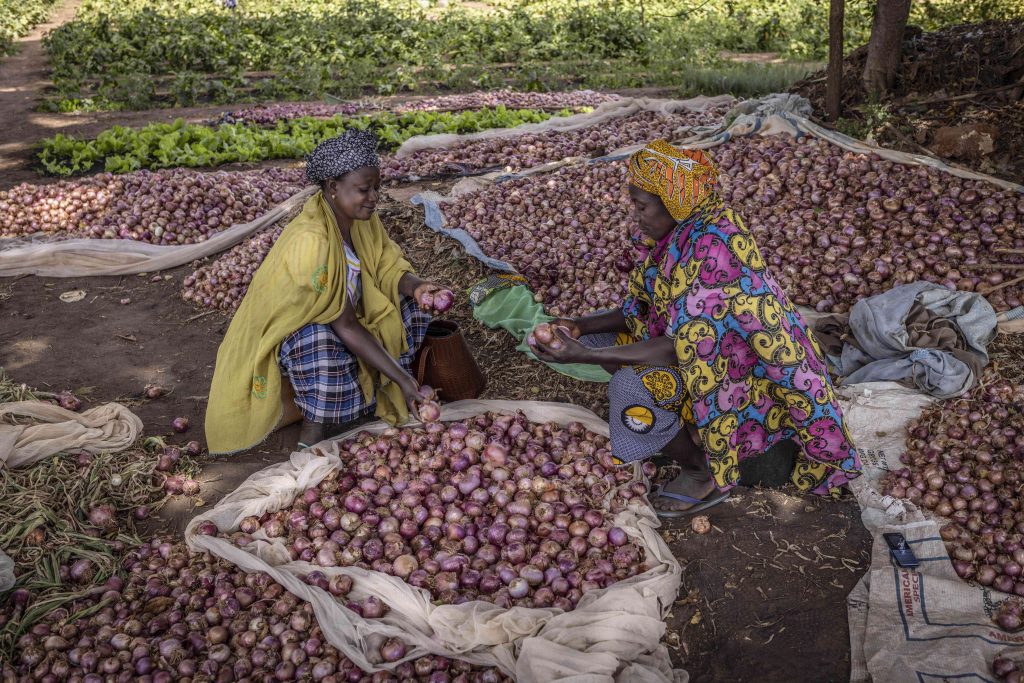 "I bought new clothes for myself and my children with the income from my onion sales."
Amy* from Berefet village in The Gambia began cultivating onions mainly for family consumption and sold the rest at giveaway prices.
She experienced a lot of post-harvest losses because she had limited knowledge of curing practices. Our WACOMP (West African Competitiveness Program) initiative trained her on market-oriented production, market trends, curing and production plans that allowed her to go into early production. Her production and sales have since increased significantly.
With this knowledge and empowerment she is now training her friends, other women farmers, on best practices.
* Name has been changed.