OUR management team
---
---
Self Help Africa's management team supports the Board in the achievement of its objectives.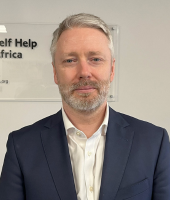 ---
Feargal O' Connell
CEO
---
Feargal O'Connell is chief executive of Self Help Africa.
Feargal has over 20 years of experience working in senior roles at non-governmental organisations including Concern Worldwide, the International Rescue Committee and Sightsavers Ireland, where he was CEO.
He has worked in Cambodia, Democratic Republic of Congo, Chad, South Sudan and Nigeria. He also worked for periods in New York and in Ireland.
Feargal has developed expertise in risk, crisis and change management through leading programmes on health systems strengthening, climate change and resilience initiatives, as well as front-line emergency response in fragile and conflict settings. He is passionate about ensuring that programme learning and data is brought to bear in effective policy dialogues that seek to address the fundamental global issues that are driving poverty and vulnerability.
Feargal holds a Bachelor of Arts from University College Dublin and a Masters in Conflict, Security and Development from the University of Leeds.
---
Gus McNamara

Finance Director
---
Gus McNamara is our Finance Director.
He worked formerly as Director of Finance and Operations at The Abbey Theatre, a charitable body of Ireland's National Theatre. 
Prior to that, Gus worked in the International NGO sector and was the Head of Finance at Trocaire for 12 years. Prior to that he worked with Gorta, where he held the position of Finance Manager for a number of years.
 
Gus is an accountant, ACCA qualified and is a fellow of the ACCA. 
He has over 30 years' experience working in Finance, with over half this time working in the NGO sector.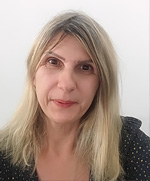 ---
Helena Škember
Regional Director
---
Helena was born and raised in Split, Croatia. Due to her love of the sea, she studied marine biology and nautical science and postgraduate studies in fisheries, but she has also always been passionate about languages and international development. After graduation, she worked as a translator for a Spanish NGO that was providing humanitarian assistance to war-affected areas of Croatia.
Over time, Helena progressed to Project coordinator first in Croatia and then in Macedonia as her first international post.  It marked the start of more than 20 years of international experience leading and setting-up development and emergency-response programs in Sub-Saharan Africa, Western Asia and Central & Eastern Europe. Professionally active in five countries and in four languages (English, Portuguese, Spanish and Croatian). Designed and managed innovative projects in social accountability, health, climate change adaptation, livelihood, WASH and nutrition, natural resources conservation, mainstreaming human rights, gender and disability.
Helena occupied positions of CD, Cluster lead, and Interim International Programme director and is currently Regional Director for Southern Africa and Brazil and CD for Mozambique with UP/SHA.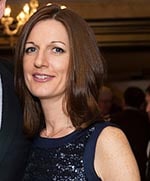 ---
Orla Kilcullen
programmes DIRECTOR
---
Orla has 20 years professional experience in project management, including 12 years in emergency and development in South America, Asia and Africa.
She has provided project management support in the successful implementation of a varied portfolio of programmes, covering agricultural production, natural resource management, nutrition, community mobilization, value-chains, post-harvest technology, construction and support to people with disabilities as well as in the private sector across mobile telecommunications projects.
Orla joined Self Help Africa in 2010 and has held a number of roles, becoming Programmes Director in October 2015 with overall responsibility for the strategic direction and management of SHA country programmes.
Orla holds a Post-Graduate Diploma in Development Management.
---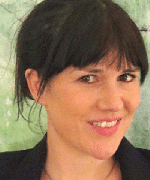 ---
MARTHA HOURICAN
HEAD OF BUSINESS DEVELOPMENT
---
Martha is from Dublin but grew up in Brussels and has spent most of her adult life in New York.
She spent several years in Sri Lanka and Guatemala, where she worked in overseas development.
In late 2009, Martha became Director of Business Development for Self Help Africa in the US and oversaw the successful establishment of the organisation in New York and Boston. She grew the organisation's US public funding.
She is responsible for developing and implementing a fundraising strategy, overseeing a fundraising team, donor database and all fundraising activities in Ireland and the UK.
Martha graduated with a BA in History from Trinity College Dublin, and an MA in Development Studies from University College Dublin. She is the recipient of the 40 under 40 Irish American Award from the Irish Echo in 2013.
---