Connector.

When

Tuesday, 23rd October
2018

2pm: pre-match dinner

5pm: match

Connector.

Location

Croke Park, Dublin
Register your interest
---
AN ALAN KERINS EVENT
---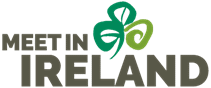 A once-in-a-lifetime opportunity to play on the GAA's field of dreams with celebs and sports stars.
Millions dream of it but very few are lucky enough to get the chance to play in the iconic Croke Park. This is your chance.
The challenge is a match between the two GAA giants; Cork and Mayo, and this is your chance to live an All-Ireland Day Experience.
Join Henry Shefflin, Sonia O'Sullivan, Cora Staunton, John Treacy, Bernard Dunne, Roz Purcell, Colm Cooper, and many more for a day that promise to be unforgettable fun at the home of Gaelic Games in Dublin.
Former Taoisech, Enda Kenny and John O'Mahoney are acting as management for the Mayo team facing off the Cork team managed by Michéal Martin TD and Billy Morgan. Who will secure the silverware?
Conor Sketches and Rory Stories will be providing comic relief throughout the day.
Ger Canning will provide the match day commentary and the gala dinner will be hosted by MC Matt Cooper with the presentation of the Croke Park Charity Challenge Cup including the RTÉ 'Sunday Game' panel. There will also be music from Beoga, fresh from supporting Ed Sheeran on his most recent tour!
Full facilities at Croke Park will be available throughout the day.
For information on purchasing a spot on one of the teams, buying tickets for the post match gala dinner, or for sponsorship options, please contact Meadbh on (01) 677 8880, or at meadbh.maccarthy@selfhelpafrica.org.